Seven new clean energy projects in First Nations, northern and rural communities will reduce pollution and make life more affordable through British Columbia's Community Energy Leadership Program (CELP).
"Through CleanBC, we're supporting communities across the province to build a cleaner, more sustainable future for British Columbia," said Bruce Ralston, BC's Minister of Energy, Mines and Petroleum Resources. "These projects will help local governments and First Nations make energy efficiency improvements and help lower their energy costs."
CELP supports local government and First Nations investments in energy efficiency and clean energy projects, including building retrofits, heat pumps and solar panels. More than $470,000 in this round of funding will help reduce pollution, lower energy bills, stimulate economic activity and support resilient communities.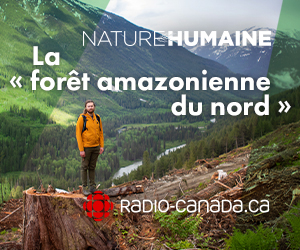 "We believe strongly in working with and supporting leaders from Indigenous Nations, communities and industry," said George Heyman, BC's Minister of Environment and Climate Change Strategy. "Together we can increase access to clean energy, reduce pollution and support good jobs as we build back from economic effects of COVID-19. Investing in expanded opportunities for people and communities with new, clean technologies is an integral part of our CleanBC plan for building a stronger, sustainable and better low-carbon future for everyone."
Approved projects in this round include the following:
A solar array on the Elders' Building for the Ashcroft Indian Band and efforts to develop community resilience in an area affected by wildfires. The project will save the band about $2,775 per year on energy costs.
The Village of Midway will receive funding for energy efficiency retrofits to the Midway Community Centre. Improvements to the hot water system, windows and lighting will increase energy efficiency by up to 50 per cent.
Funding will also be provided for the installation of a battery-power storage bank in the remote community of the Kitasoo/Xai'xais First Nation. This project will reduce the use of diesel generators leading to emissions reductions of 159 tonnes per year.
"Many Indigenous communities are leading the way when it comes to developing and implementing clean-energy alternatives," said Scott Fraser, BC's Minister of Indigenous Relations and Reconciliation. "Through partnerships like these, we're working with Indigenous peoples on a low-carbon future to support strong, healthy and resilient Indigenous communities in B.C."
For further information on the CleanBC plan, click here.