The Alberta government is providing $45 million to power new hydrogen technologies that will reduce emissions and create jobs.
Hydrogen is expected to be a $2.5-trillion to $11-trillion industry worldwide by 2050, and Alberta is ready to emerge as a leader in that global market. As Canada's largest hydrogen producer, Alberta can produce some of the lowest-cost clean hydrogen in the world.
The province has created a Hydrogen Roadmap, an Emissions Reduction and Energy Development Plan, and a Natural Gas Strategy to recognize the importance of growing the provincial hydrogen economy while cutting emissions and accessing global markets.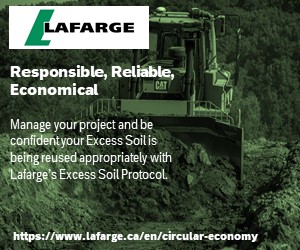 As part of this work and through Alberta Innovates' Hydrogen Centre of Excellence and Emissions Reduction Alberta, Alberta's government will launch two hydrogen funding competitions using the Technology Innovation and Emissions Reduction (TIER) fund.
"Alberta is known for its entrepreneurial spirit and, as we are already a leader in this field, this competition will explore and advance clean hydrogen technologies while generating fresh, exciting new projects and ideas," said Rebecca Schulz, Minister of Environment and Protected Areas.
The new funding will drive cutting-edge and first-of-their-kind hydrogen technologies to be used in production, transmission and distribution, storage, and in industries like heavy-duty transportation, industrial heat and chemicals. It will explore innovative technologies rather than what is currently commercially available.
"Hydrogen is a vital technology in the path towards a low-carbon future," said Jonathan Wilkinson, federal Minister of Energy and Natural Resources. "The Government of Canada is pleased to collaborate with partners like the Government of Alberta to launch this competition that supports further innovation in the hydrogen sector. Technologies like this are helping to create good jobs across Canada as we build a strong and prosperous economy."
The two parallel competitions are open to a wide range of applicants, including technology developers, industry and industry associations, small and medium-sized enterprises, research and development organizations, post-secondary institutions, municipalities, not-for-profit organizations, Indigenous organizations and municipalities.
"The hydrogen economy is the next frontier for Alberta. The province is the largest producer of hydrogen and has the people, resources and infrastructure in place to move us into the new economy," said Laura Kilcrease, CEO of Alberta Innovates. "Partnerships like this allow for producers, innovators and industry to come together and test their hydrogen ideas. Ultimately this will help Alberta capitalize on new innovation opportunities that generate benefits beyond the energy value chain."
Applications for both funding streams are now open. Applications close at 5 p.m. MDT on September 22 for the Emissions Reduction Alberta competition and at 5 p.m. MDT on September 26 for the Alberta Innovates competition. Successful applicants will be invited to submit full proposals.
To simplify the process, applicants can submit a single proposal to apply for two funding streams:
$20 million is available through Alberta Innovates' Hydrogen Centre of Excellence for early- stage innovations. Natural Resources Canada is also providing another $5 million to Alberta Innovates through its Energy Innovation Program.
$25 million is available through Emissions Reduction Alberta for later-stage technologies
Watch the news conference here.
Featured image credit: Getty Images