Innovative Solutions Canada (ISC), a funding program focused on research and development and prototype testing, outlined a series of new programming and funding opportunities for start-ups and early-stage ventures at an event hosted by Cleantech Commons in Peterborough on February 14, 2020.
Martin Yuill, executive director of Cleantech Commons welcomed Éric-Aimé Patry, manager of outreach and engagement at ISC and the Build in Canada Innovation Program, who provided an overview of the new program and explained how cleantech start-ups can take advantage.
ISC is a Government of Canada program aimed at innovators and entrepreneurs. The program has combined funding of more than $140 million dedicated to Canadian innovators who want to start, grow and get to market by facilitating early development, testing and validating prototypes, and preparing a pathway to commercialization.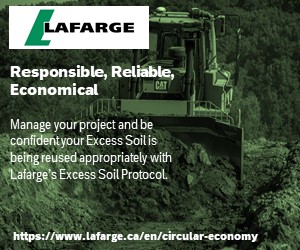 According to Patry, if a start-up idea is selected, the venture could receive up to $150,000 to develop a proof of concept. If proof of concept is approved, the company could then receive up to $1 million to develop a prototype. And if the developed innovation solves the identified "challenge", the government could become your first customer.
At the recent GLOBE Forum 2020 three ISC winners were announced:
Axipolymer Inc. (Montreal, Quebec) will create a recyclable multi-layer film that can be used for food packaging.
GreenMantra Technologies (Brantford, Ontario) will transform polystyrene insulation waste into new insulation.
MgO Systems (Calgary, Alberta) will use PVC waste from construction to produce new insulating materials.
Cleantech Commons at Trent University, one of Canada's leading environmental academic institutions, provides cutting-edge resources and facilities, academic and corporate connections and research opportunities.
These nine new ISC challenges call on Canadian innovators to develop solutions to:
Find sustainable alternatives to plastic packaging,
Reduce plastic waste from textiles,
Divert end-of-life vehicles' plastic from landfills,
Reduce electronics waste,
Seek solutions for air purification,
Monitor microplastics in marine environments,
Recycling plastic into ceiling tiles,
Develop waste conversion techniques,
Develop energy producing window coverings.
For further information about new ISC opportunities, click here.
For further information about the Build in Canada Innovation program, click here.
For further information on Cleantech Commons, click here.
Featured image from Water Canada magazine.