The Manitoba government will provide $10 million toward recycling and waste diversion during the COVID-19 pandemic.
"Manitobans are spending more time at home, and in some cases that means an increase in waste or recyclables," said Manitoba's Conservation and Climate Minister Sarah Guillemard. "We want to be sure that in these difficult times we don't lose focus on our responsibility to reduce our waste and continue to divert items from our landfills as much as possible."
The province continues to encourage blue box recycling through almost $7 million in recycling rebates to municipalities and northern communities. As residents stay home more, it is important to continue to provide opportunities to recycle paper and packaging, such as beverage containers.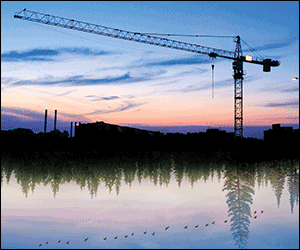 Manitoba is also continuing to support diverting organic waste from landfills, with up to $620,000 in Manitoba Composts Support Payments available to private and public compost facilities. Diverting organic waste to compost facilities extends the life of landfills, reduces greenhouse-gas emissions from the waste sector and produces compost.
Mother Earth Recycling is receiving $50,000 to launch a pilot project to recycle child car seats and furniture. This project builds on the success of electronics refurbishment and mattress recycling in Winnipeg by this Indigenous-owned and operated social enterprise.
Product Care Association is receiving $450,000 to collect and properly dispose of stockpiled household hazardous waste such as spray-foam containers and propane. This initiative focuses on northern landfills and helps to ensure these materials do not enter the environment.
The Manitoba Association of Regional Recyclers (MARR) is receiving $60,000 to support Manitoba recycling organizations in adapting to the new and developing challenges created by COVID-19. This funding supports the sharing of information on industry trends and best practices, and promotes cost-efficient and effective recycling in Manitoba.
"Our members represent the grassroots of Manitoba's community and regional recycling and waste diversion efforts," said Deb Odegaard, chair of MARR (Flin Flon and District Recycling). "MARR is thrilled to continue our long-term partnership with the province, and we look forward to driving innovation and growth in our efforts to reduce waste and protect Manitoba's land, air and water."
Cleanfarms is also receiving $185,000 to expand the collection and recycling of agricultural plastics in southern Manitoba. This program diverts grain bags and twine from landfills or on-site burning, extending the life of landfills and reducing air pollution.
This announcement builds on the investment of $150 million for additional green initiatives to better protect the environment and support the goals and implementation of the Made-in-Manitoba Climate and Green Plan.
Watch a video of the announcement at the news conference here: