People in the Squamish-Lillooet region of British Columbia will be able to grow their record of success, making sure more organics are turned into nutrient-rich soils, not landfill waste.
The federal, provincial and regional governments are announcing a $1.3-million expansion of the Sea to Sky Soils Inc. composting facility to increase organics processing, produce more high-quality compost, eliminating greenhouse gas (GHG) emissions and creating local jobs.
"One of the most important things people can do to reduce greenhouse gas emissions is to divert organic waste from going into landfills," said George Heyman, B.C.'s Minister of Environment and Climate Change Strategy. "These investments significantly reduce the release of methane greenhouse gases and create benefits for future food production and opportunities for agricultural communities – an important part of our economic recovery."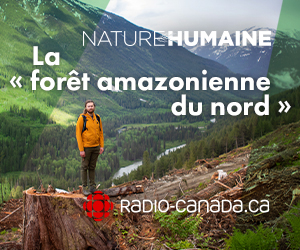 Sea to Sky Soils and Composting Inc., located in Pemberton, has been operating at capacity and needs to expand to accept additional organic waste. The facility produces compost and soil amendments for local farmers and residents in the Squamish-Lillooet Regional District (SLRD), increasing local food security and reducing the need to import compost from other sources.
"Our community is growing, and the residents in our region are very keen to support environmental sustainability and to be able to access local compost and soil," said Tony Rainbow, board chair of SLRD. "The demand is outstripping what Sea to Sky Soils can both take in and produce, so this expansion is a very welcome project. The SLRD is pleased to be able to partner with Sea to Sky Soils in this program for the benefit of our region."
Organic waste represents 40 per cent of material sent to municipal landfills in B.C. and generates 7.5 per cent of the province's GHG emissions.
For further information on the BC Organics Infrastructure Program, click here.