An industry-led, United Nations (UN)-convened Net Zero Banking Alliance has been been launched through the UN Financial Services Taskforce of the Sustainable Markets Initiative.
The Glasgow Financial Alliance for Net Zero (GFANZ), chaired by Mark Carney, UN Special Envoy on Climate Action and Finance, brings together over 160 firms (together responsible for assets in excess of $70 trillion) from the leading net zero initiatives  across the financial system to accelerate the transition to net zero emissions by 2050 at the latest.
Carney, who is currently the UK Prime Minister's Finance Advisor for COP26 (and the former Governor of the Bank of England and Bank of Canada), is helping to lead the initiative along with the United Nations Framework Convention on Climate Change (UNFCCC) Climate Action Champions and the UN Race to Zero campaign, and the COP26 Presidency. Carney joined John Kerry, US Special Presidential Envoy for Climate and Janet Yellen, US Treasury Secretary to launch the GFANZ global alliance.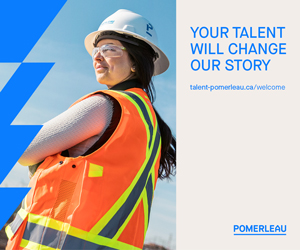 GFANZ will work to mobilize the trillions of dollars necessary to build a global zero emissions economy and deliver the goals of the Paris Agreement. GFANZ will provide a forum for strategic coordination among the leadership of finance institutions from across the finance sector to accelerate the transition to a net zero economy. All initiatives in GFANZ require signatories to set science-aligned interim and long-term goals to reach net zero no later than 2050 in line with Race to Zero's criteria. These goals are supplemented by member-determined short-term targets and action plans.
"This is the breakthrough in mainstreaming climate finance the world needs. I welcome the leadership of the SMI Financial Services Task Force and other global banks for their new commitments to net zero and for joining forces with GFANZ, the gold standard for net zero commitments in the financial sector," said Carney. "Most fundamentally, GFANZ will act as the strategic forum to ensure the financial system works together to broaden, deepen, and accelerate the transition to a net zero economy."
By bringing together leading existing and new net zero finance initiatives in the Race to Zero together in one sector-wide strategic forum, GFANZ aims to catalyze strategic and technical coordination on the steps firms need to take to align with a net zero future.
To unlock the trillions needed to achieve a resilient, zero emissions future, GFANZ will:
Broaden Race to Zero's existing finance sector campaign to establish credible net zero commitments covering all financed activities in all sectors of the financial system.
Expand the number of financial institutions with high ambition, credible, and transparent commitments to financing the transition to net zero.
Ensure that commitments are backed by interim targets (2030 or sooner), alongside robust transition plans consistent with 1.5°C above pre- industrial levels as required by Race to Zero.
Coordinate commitments and actions across the financial system to support economy-wide transition, including the critical analytical tools and market infrastructure (such as credit rating agencies, auditors and stock exchanges) for financial institutions to implement their net zero strategies.
Support technical collaboration on substantive and cross-cutting issues that will accelerate the alignment of investment and lending with net zero.
Advocate for public policy that supports economy-wide transition to net zero.
U.S. Special Presidential Envoy for Climate John Kerry stated: "The largest financial players in the world recognize energy transition represents a vast commercial opportunity as well as a planetary imperative. As countries around the world move to decarbonize, the large sums these institutions are dedicating to climate solutions reflect a growing understanding that the transition to a low-carbon global economy will be critical for their business models. To be credible and effective as market signals, these financial commitments should adhere to clear definitions, metrics, and reporting. Ultimately, the transition to this new economy will create a massive number of new jobs and increase our collective ability to tackle climate change."
The initiative is underpinned by the bank-led UNEP FI Guidelines for Climate Target Setting for Banks. These guidelines have been developed by banks from the Collective Commitment to Climate Action, a leadership group under the UNEP FI Principles for Responsible Banking.
"A commitment to financing the transition to net zero is essential. It's important that the banking sector is committed to providing the financial support needed to help customers on that transition," said Noel Quinn, chair of SMI Financial Sector Taskforce and group chief executive of HSBC. But we have to establish a robust and transparent framework for monitoring progress against that objective and we want to set that standard for the banking industry. Industry-wide collaboration is essential in achieving that goal. I'm delighted that banks from the SMI Financial Services Taskforce have joined forces to establish the Net Zero Banking Alliance."
Featured image of Financial District by Jeffrey Bloom, Unsplash.