The Government of Canada and the Federation of Canadian Municipalities (FCM) launched the next phase in their shared mission to support local programs that help Canadians retrofit their homes to higher energy standards—to drive cost-saving energy efficiency and renewable energy in communities across Canada.
Catherine McKenna, Canada's Minister of Infrastructure and Communities, and FCM President Bill Karsten announced the second phase of the new Community Efficiency Financing initiative funded by the Government of Canada as part of its $950 million investment in the Green Municipal Fund (GMF), delivered by FCM to municipalities on behalf of the federal government.
"Canadians want new ways to make their homes energy efficient and affordable. Through this new initiative, FCM's Green Municipal Fund is enabling local action that can help achieve Canada's climate change goals," said Karsten. "For 20 years, GMF has helped municipalities switch to innovative sustainable practices faster. GMF has the frontline expertise to empower us to get results where people need it most. That is why delivering on program objectives with our federal partners helps municipalities build better lives for Canadians."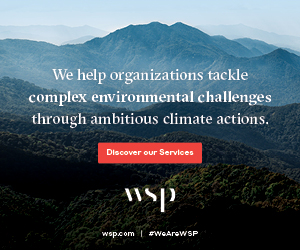 The $300-million Community Efficiency Financing initiative helps municipalities and their partners implement innovative local financing programs that directly help homeowners cut their greenhouse gas (GHG) emissions and make their homes more comfortable and affordable while helping to keep the local economy moving.
"Municipalities play an important role in protecting the environment. Heating and cooling buildings accounts for a significant amount of Canada's emissions, which is why initiatives such as this one are so important," said Jonathan Wilkinson, Minister of Environment and Climate Change. "Community Efficiency Financing creates jobs, saves Canadians money, and reduces emissions—helping us on our path to meet and exceed our climate targets under the Paris Agreement."
The initiative encourages innovation through a bottom-up approach to local program design, offering applicants the opportunity to study and design programs tailored to local priorities and contexts. These programs for low-rise residential properties may build on approaches such as Property Assessed Clean Energy (PACE) and utility on-bill financing.
Starting June 30, 2020, municipalities and partners in early stages of program development will be able to access grants for studies intended to support communities through the decision-making process of the program design phase. These grants will help municipalities evaluate approaches for implementing innovative financing programs within the local context.
GMF-funded projects have cut 2.6 million tonnes of GHG emissions—the equivalent of taking 594,000 cars off the road. The fund, which supports local innovation that can be replicated and scaled up, was endowed with an additional $950 million federal investment in the 2019 federal budget to increase cost-saving energy-efficiency across Canada.
For further information on the Green Municipal Fund, click here.
Featured image credit: FCM.