The Province of Alberta is uniquely positioned to become "cleaner and greener" as it attracts investment in the emerging geothermal industry thanks to its abundant geothermal resources and expertise in drilling technology.
Geothermal development has been limited as, without a specific regulatory framework, project applications have been assessed on a case-by-case basis, which has been inefficient for both industry and government.
New Alberta legislation has been proposed to clarify rules for geothermal energy development, to lay the groundwork for future projects and to help diversify the province's economy.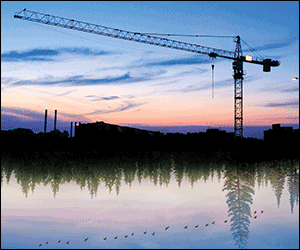 "Encouraging the development of low-emitting geothermal energy will play an important role in Alberta's economic recovery by attracting investment and creating jobs in this emerging sector," said Sonya Savage, Alberta's Minister of Energy. "Through this legislation, we are establishing a clear path forward for geothermal projects, while ensuring the resource is developed responsibly and in the best interests of Albertans, including landowners."
If passed, Bill 36, the Geothermal Resource Development Act will:
Outline rules and processes for industry.
Establish the legislative authority for land use and liability management.
Protect landowners and mineral rights owners.
Modelled after the Oil and Gas Conservation Act, this legislation would provide the Alberta Energy Regulator (AER) with the authority to regulate the safe, efficient and responsible development of Alberta's geothermal resources. The legislation clarifies industry requirements, establishes the AER's oversight authority, and establishes government's ability to receive revenues, such as royalties and fees, for geothermal development.
"The Alberta government continues to foster innovation through smart policy, recognizing the future of geothermal energy. FutEra Power, a subsidiary of Razor Energy, will build Canada's first co-produced geothermal power plant in Swan Hills," said Lisa Mueller, president of FutEra Power (a subsidiary of Razor Energy).
"We intend to be a leader in energy transition including the utilization of legacy assets to harvest natural resources, such as geothermal heat from existing oil and gas production. With our world-class regulatory and policy frameworks, accompanied with Alberta's legendary enterprising citizens, transformative projects like this will flourish," adds Mueller. "This evolving geothermal policy will build confidence for those seeking to invest in the cleaner and greener future of Alberta."
To help inform the next steps of implementing this policy and regulatory framework, the government is planning to hold discussions with key groups in the near future.
Featured image: Alberta Legislature