With the aim to deliver on the federal government's commitment to legislate Canada's goal of net zero by 2050, the Minister of Environment and Climate Change, Jonathan Wilkinson, tabled the Canadian Net-Zero Emissions Accountability Act.
"Reaching net-zero greenhouse gas emissions is what the science says we must achieve, and this 30-year project will require every future government to take actions to grow our economy while reducing emissions in every sector," said Wilkinson.
The Canadian Net-Zero Emissions Accountability Act requires planning and reporting to ensure that the Government of Canada plans and invests wisely for a safer and cleaner country, today and for future.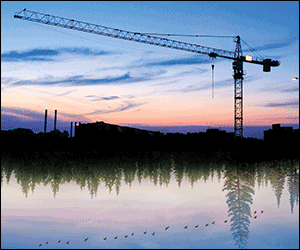 The Act is designed to achieve the following:
Legally bind the Government to a process to achieve net-zero emissions by 2050.
Set rolling five-year emissions-reduction targets and require plans to reach each one and report on progress.
Establish the Net-Zero Advisory Body to provide independent advice to the Government on the best pathway to reach its targets.
Require the Government of Canada to publish an annual report describing how departments and crown corporations are considering the financial risks and opportunities of climate change in their decision-making.
Enshrine greater accountability and public transparency into Canada's plan for meeting net-zero emissions by 2050.
Provide for independent third-party review by the Commissioner of the Environment and Sustainable Development to ensure accountability for all future governments.
According to the best available science, achieving a net-zero economy by 2050 is what is required to avoid the worst impacts of climate change. In the coming weeks, the government will be announcing an enhanced clean-growth plan and further investments that encourage, accelerate, and support the work that Canadian businesses are doing to move to a net-zero economy.
Criticism of climate accountability
However, several environmental groups have questioned aspects of the strategy and criticized the legislation for now being bold enough. Green Party Leader Annamie Paul says the government's new climate legislation a fails on multiple fronts.
"This bill, described as the "climate accountability act" is nothing of the sort," said Paul. "After five years in power, and a record of unfulfilled emissions reductions commitments, the government has given us more smoke and mirrors. There are no targets, and no specific actions designed to put Canada on a pathway to net zero. In short, there is no plan."
The bill sets 2030 as the first date for setting a new GHG emissions reduction target. However, points out Paul, this target will not be established until nine months after royal assent. There are no plans for updating our existing target of 30 per cent until then.
Net-zero emissions initiatives underway
Having net-zero emissions ensures no greenhouse gas emissions or where emissions are completely offset by other actions that remove climate-warming gasses from the atmosphere.  Canada has joined over 120 countries in committing to net-zero emissions by 2050, including the UK, Germany, Italy, Japan, and France.
A number of provinces and cities have already made net-zero-by-2050 commitments, including Guelph, Vancouver, Hamilton, Toronto, Halifax, Newfoundland and Labrador, and most recently Quebec. Prince Edward Island has also pledged to reach net-zero greenhouse gas emissions by 2040. Nova Scotia and British Columbia have put into place, or plan to put into place, provincial net-zero-by-2050 legislation.
Promise made, promise kept.

Today I tabled our government's plan to legislate net-zero emissions by 2050.

This is a plan to: 
✔️Grow a clean economy 
✔️Create good jobs
✔️Leave a better future for our kids. https://t.co/znjmkBrF0h pic.twitter.com/kVhIepNsTC

— Jonathan Wilkinson (@JonathanWNV) November 19, 2020