The Minister of Environment and Climate Change, Jonathan Wilkinson, has launched the Net-Zero Advisory Body, an independent group of 14 experts from across the country, who will provide the Government of Canada with advice on the best pathways to achieving net-zero emissions by 2050.
The Advisory Body is a key part of the proposed Canadian Net-Zero Emissions Accountability Act tabled in the House of Commons last fall, which would enshrine Canada's goal of net-zero emissions by 2050 into law.
"Canadians expect us to take urgent action to address climate change to protect the planet and grow a cleaner and more prosperous economy," said Wilkinson. "By providing expert advice on how we can meet Canada's goal of getting to net-zero emissions by 2050, the Net-Zero Advisory Body will help ensure we can continue to meet the environmental goals and economic ambitions of Canadians at the same time."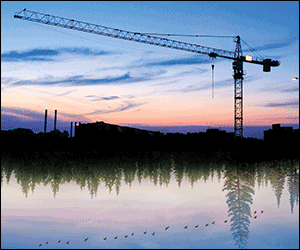 The Advisory Body is comprised of 14 individuals with a diverse range of experience and expertise in business, policymaking, science and other areas, who will consult with Canadians and advise the Government of Canada . The group's initial work will include a focus on identifying actions that set a strong foundation for achieving net-zero emissions while also growing the economy and enabling a strong and resilient economic recovery following the pandemic.
Reaching net-zero emissions will require support from all parts of society and there is no one way to achieve this goal. That's why the Advisory Body will follow a transparent and inclusive process to engage with and hear from provinces, territories, municipalities, Indigenous Peoples, youth, businesses, environmental groups, and interested Canadians.
The Advisory Body will be a permanent resource. Its ongoing role will be to ensure its advice remains aligned with and adapts to the best available analysis, research, technological changes, scientific developments, and public perspectives. The Advisory Body's independent public reports and recommendations will inform the development of the emission-reduction milestone plans required by the Canadian Net-Zero Emissions Accountability Act.
The Net-Zero Advisory Body will be co-chaired by Dan Wicklum and Marie-Pierre Ippersiel. Learn more about the Advisory Body's mandate and membership on Environment and Climate Change Canada's website.
Supported by the Canadian Net-Zero Emissions Accountability Act, the work of the Advisory Body will further demonstrate how serious Canada is about addressing the climate crisis and meeting the economic demands of global markets, now and into the future. The transition to a cleaner, prosperous economy needs to be both an immediate priority and a sustained effort over the years and decades ahead.
Canada is one of over 120 countries committed to net-zero emissions by 2050. Most recently, the United States—our closest ally and largest trading partner—committed to net zero by 2050 too. The United Kingdom, Germany, New Zealand, France and others have already introduced their own net-zero advisory bodies and Canada joins their ranks with this announcement.
Achieving net-zero emissions means either emitting no greenhouse gas emissions at all or offsetting them completely through actions that remove climate-warming gases from the atmosphere. Reducing Canada's emissions to the lowest extent possible in the decades ahead will allow us to reach net-zero by 2050.
For further information, visit: Net-Zero Advisory Body Members Bios