A new initiative by the Highway of Heroes (HOH) Tribute Campaign is expected to boost the progress toward the goal of planting two million trees along Highway 401 in Ontario. The HOH tribute is a living memorial to help remember the men and women who have served the military in Canada.
Mark Cullen, a leading horticultural spokesperson and author, is a chair and co-founder of HOH. He explains that the memorial, which he calls "a living work of art", also aims to improve Canada's carbon footprint and decrease environmental impacts from climate change and stormwater while providing more shelter for wildlife and more habitats for pollinators.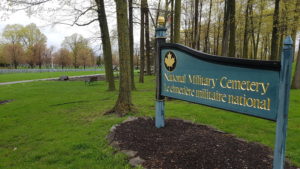 Since the initiative was launched in 2014 almost 100,000 trees have been planted. But the organization is still a long way form their goal of two million trees to be planted on public and private land. However, a new initiative is expected to help.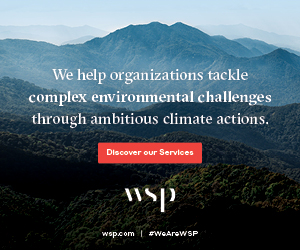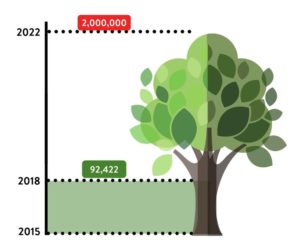 With the new Private Landowner Partnership, the HOH campaign is offering qualified landowners planted native seedlings to help expand memorial planting opportunities.
The project process is as follows:
Qualified staff performs site visit.
With property owner input, a site plan is prepared to select suitable planting locations and tree species for the property.
Planning process assistance and information is provided on tree and forest management, including any potential property tax savings.
A follow-up survival assessment is provided to ensure trees are thriving.
The project qualifications are as follows:
Land must be within approximately 15 km of Highway of Heroes (401 from Trenton to Keele St. in Toronto).
Sites of 2.5 acres or greater will be given preference, but sites as small as 1 acre will also be considered.
A tree density of 1,000-1,500/acre is preferred.
Landowner provides basic care such as watering of trees, if possible and needed during establishment.
Interested landowners can find more details about the new program online or at 1-844-277-4376 (HERO).
The Highway of Heroes Tree Campaign is supported by Veterans Affairs Canada, the Government of Ontario, Mark's Choice, Landscape Ontario, TD Bank, Frank Cowan Company, Tree Canada, the City of Toronto, the City of Quinte West, Rotary District 7070, Maple Leaves Forever, and the Garden Club of Toronto.
The tree planting events educate volunteers about sacrifices that have been made. Military personnel and veterans frequently attend these events themselves.
For further information or to donate to the campaign, watch this video: