Green construction company Nexii Building Solutions (Nexii) has been successful in its completion of the Climate Smart Certification program. This award-winning greenhouse gas (GHG) emissions reductions program from BMO Radicle Inc. recognizes companies that are taking important steps toward a low carbon economy while future-proofing their businesses.
Nexii's focus on reducing climate emissions is part of the broader corporate Environmental, Social, and Governance (ESG) strategy outlined in the company's 2021 Sustainability and Impact Report. Nexii's roadmap to achieve net zero carbon across operations and value chain by 2030 is aligned with the Science Based Target initiative (SBTi) target-setting requirements and includes
Implementing energy efficiency measures and decarbonizing existing facilities
Advancing net zero standard plant design, site selection strategy and sustainability requirements
Automating the collection and validation of annual GHG and sustainability data
Implementing procurement qualification software to support the selection of sustainable suppliers committed to climate action
The Climate Smart program provides a unique combination of training, tools, and technical assistance to enable companies to measure and reduce their GHG emissions, make informed decisions to invest in efficiencies, and communicate their sustainability initiatives in a compelling and data-driven way. This unique approach equips companies with the tools to analyze, measure, and reduce emissions and develop the capacity to lead the emissions reduction charge internally.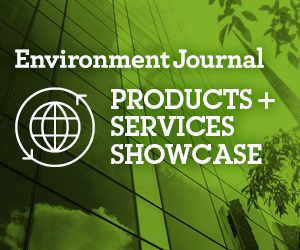 "We are proud to become a Climate Smart Certified business," said Zosia Brown, vice present of Sustainability. "Nexii's commitment to sustainability is part of our company culture and drives all our goals, including getting to net zero. Sustainability is at the core of our mission to build a vibrant future for people and the planet."
As a Climate Smart Certified business, Nexii joins a network of forward-thinking industry leaders committed to having a positive environmental impact through leading business practices.
The Climate Smart Training and Certification program has helped over 1,200 businesses reach their GHG emissions reduction goals while cutting costs. Ultimately, businesses that invest in reducing their carbon footprint save money—often a lot of it. The Climate Smart program has enabled companies to reach an average of 24 per cent emissions reductions against baseline.
"By completing the Climate Smart program, companies are pioneering a new path towards Net Zero, making environmental stewardship and financial prosperity two sides of the same coin," says Saj Shapiro, head of BMO Radicle. "Climate Smart Certified businesses are among global industry leaders who have taken steps toward creating sustainable initiatives for their company's long-term success, and showing they have a plan in place to make a positive impact for the environment for generations to come."
Featured image credits: Nexii (Marriot Hotel).