Dedicated to the rehabilitation and revitalization of sites that were once contaminated, under-utilized, and undeveloped, the Brownie Awards provide annual recognition and celebration of brownfield projects across the country. These renewed residential and commercial projects contribute to the growth and resilient recovery of healthy cities and communities across the country.
The Brownie Awards, presented in partnership by Canadian Brownfields Network and Actual Media Inc., have released the award categories for 2021:
REPROGRAM: Legislation, Policy and Program Initiatives
REMEDIATE: Sustainable Remediation and Technological Innovation
REINVEST: Financing, Risk Management and Partnerships
REBUILD: Redevelopment at the Local, Site Scale
RENEW: Development at the Community Scale
REACH OUT: Communications, Marketing and Public Engagement
REFOCUS: Vision of Alternative Benefits to Brownfield Remediation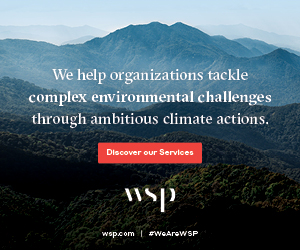 Nomination deadline is September 17, 2021. The award-winning brownfield redevelopment projects, people, and policies will be announced during the Brownie Awards gala on November 23, 2021.
Further communications will provide information on judging panelists and more.
For further information on past Brownie Awards winners, click here.
To access the nomination forms for Brownie Awards 2021, click here.
Featured image: Brownie Award-winning project in 2020: Toronto Region and Conservation Authority's The Meadoway, a transformational project developing underutilized space into one of the largest urban greenspaces in Canada.