A new investment will create new protected areas in P.E.I., including the fourth largest provincially managed protected area in the Island.
Funding through the federal Canadian Nature Fund will enable the province, the Nature Conservancy of Canada, Island Nature Trust, and Ducks Unlimited Canada to purchase and manage land of strategic importance to conserve key natural habitats in several areas of the Island.
"This investment will support species at risk by keeping habitat connected, protecting important wetlands, contributing to carbon storage, and mitigating the impacts of climate change," said Brad Trivers, minister of environment, water, and climate change. "Together with our partners, it will help us meet our target of protecting seven per cent of the Island's land by the end of 2020."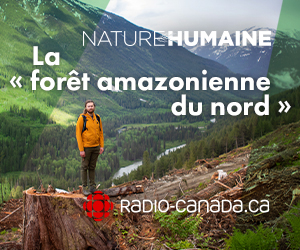 "Protecting more of our nature will help Canadians across the country benefit from a healthier environment, and it will also help protect Canada's iconic wildlife," added Catherine McKenna, Canada's minister of environment and climate change. "By working together, with our shared knowledge, resources and networks, we have the opportunity to restore our planet, our common home."
The Government of Canada is investing $421,000 in this project. About $329,000 of that funding will allow the province to purchase a 480-acre property in Farmington. Managed in partnership with Ducks Unlimited Canada, this property will be added to the adjacent Dingwell's Mills Wildlife Management Area. The mature softwood and wooded swamp area contributes to habitat connectivity and supports a high diversity of species including the endangered Canada warbler and Northern myotis (northern long-eared bat).
Additional funds will support Island Nature Trust ($48,600) and the Nature Conservancy of Canada ($42,602) to secure important habitats elsewhere in the province.
The Canada Nature Fund supports the efforts of non-federal partners whose commitment is critical to achieving success in nature conservation.