The new Partnering for Climate fund marks a much-needed shift in Canada's climate finance approach. Canadian civil society organizations are welcoming the creation of the initiative, recently announced by International Development Minister Harjit Sajjan.
Partnering for Climate will allow Canadian organizations to apply for funding to implement adaptation projects in partnership with organizations in the global south. Sajjan announced an initial funding pool of $315 million, to be distributed as part of Canada's climate finance for the 2021-2025 period.
"This announcement comes as the world is reeling from climate-induced disasters, droughts, floods, and fires that have destroyed people's homes, communities, and livelihoods," said Eddy Pérez, international climate diplomacy manager at Climate Action Network – Réseau action climat Canada (CAN-RAC), a coalition of more than 130 organizations operating from coast to coast to coast.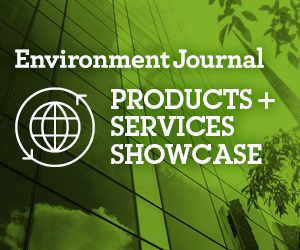 "The climate crisis is a direct result of colonialism; we can't solve it without decolonizing our approaches and contributing to helping the world's most vulnerable people and communities to build power."
The fund has two envelopes—one to encourage broad non-governmental engagement on climate change ($300M) and a second with a specific focus on supporting Indigenous people in Canada to advance climate action alongside Indigenous partners in developing countries ($15M).
The $300-million envelope will:
support grants and contribution funding specifically dedicated to civil society, Indigenous and other organizations in Canada for projects that will be implemented in close partnership with local organizations in sub-Saharan Africa
support gender-responsive, nature-based solutions for climate change adaptation—emphasizing, where appropriate, biodiversity co-benefits
include a dedicated minimum of $20 million for advancing women's rights and climate adaptation, through stand-alone projects or as components of other projects, in response to the increased vulnerability of women and girls to climate impacts as well as their essential leadership roles to address them
The $15-million envelope will:
enable Indigenous peoples and organizations in Canada to support Indigenous peoples in developing countries to implement climate action initiatives
be available to any ODA-eligible country, not just to sub-Saharan Africa, and can be applied to support Indigenous-to-Indigenous engagement for climate action in these countries
While Partnering for Climate is a funding initiative, proposals will be accepted using an open portal approach—which allows for more flexibility, inclusivity and engagement. The initiative will include opportunities for open information sharing and ongoing dialogue with interested civil society, Indigenous and other organizations to build a common understanding of gender-sensitive, nature-based solutions for climate adaptation.
Several organizations are watching closely to ensure direct support to communities on the frontlines of the climate and biodiversity crises. They are keen to work with the Canadian government to  ensure transparency and accountability in the roll-out of the fund, and will continue advocating for scaling up climate finance in accordance with global needs and Canada's fair share.
Gerardo Almaguer, president and CEO of Développement international Desjardins (DID) also supports the new funding model: "DID welcomes the Canadian government's commitment to climate financing. Through this concrete support, Canada will promote the identification and deployment of innovative solutions that will reduce the devastating impact of climate change on vulnerable populations, and on women in particular. Our team is fully committed to the climate action required by the state of our planet. Together, we can make a difference in enhancing people's resilience and building a greener world."
For questions related to Partnering for Climate, email:
PartenairesClimatPartners@international.gc.ca