The Partnership for Carbon Accounting Financials (PCAF) recently welcomed its 100th financial institution—Royal Bank of Canada (RBC)—as it has doubled global participation in less than 18 months and total participant assets grew more than six-fold to more than $21 trillion.
PCAF achieved its participation goal ahead of schedule thanks to rapidly growing adoption by financial institutions worldwide of its Global GHG Accounting and Reporting Standard for the Financial Industry to measure financed greenhouse gas (GHG) emissions.
PCAF has set a new goal of 250 participating financial institutions for year-end 2022. The group also plans to launch coverage of the sovereign debt asset class and provide supporting case studies at the 26th UN Climate Change Conference of the Parties (COP26) this November. The PCAF Standard currently provides methods to measure financed emissions of six asset classes: listed equity and corporate bonds, business loans and unlisted equity, project finance, commercial real estate, mortgages, and motor vehicle loans.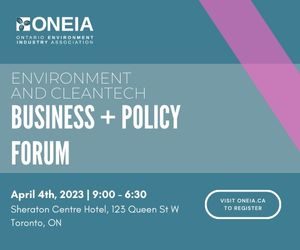 "Joining PCAF and working with our peers is an important part of our commitment to net-zero lending by 2050 and supporting the principles of the Paris Agreement," said Graeme Hepworth, chief risk officer of RBC. "The PCAF Standard for measuring GHG emissions in lending portfolios is an essential tool for the management and reporting of climate-related risks and opportunities."
Creating a global and harmonized standard requires input from and adoption by stakeholders from all corners of the globe. The core team responsible for writing the first edition of the standard consisted of 16 financial institutions representing ten countries on four continents. This team will expand this year to include even more international perspectives.
Financial institutions have been drawn to PCAF's utility, robustness, clarity, and the synergies it creates with other keystone climate initiatives such as the Taskforce on Climate-related Financial Disclosures (TCFD),CDP and the Science-Based Targets initiative (SBTi). The entire climate finance ecosystem is strengthened with each new PCAF member as financed emissions feed into every other step of a financial institution's climate journey to alignment with the Paris Agreement.
PCAF began in the Netherlands in 2015 under the leadership of ASN Bank with a handful of Dutch financial institutions, expanded to North America in 2018, and launched globally in September 2019. Now 100 banks and investors (as of Feb 25, 2021) have subscribed to the PCAF initiative.