As Canada sets out to reach net zero GHG emissions by 2050, renewable energy systems, such as wind, solar, and storage, are going to take on a more powerful role. Some say the energy sector in Canada will change more in the decade than it has in the past century. With that in mind, we recently engaged industry experts to explain how clean energy projects are transforming the grid and what's needed to get us to net zero.
Our expert panel explored the path forward, challenges in the way to meeting climate action targets, and the size of the opportunity for renewable energy systems. It's amazing how many new and emerging projects and initiatives across the country. But will they be enough?
While it's difficult to predict exactly how the energy transition will unfold in Canada, there are three fundamental components of the transition that we focused on: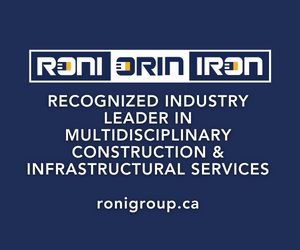 The decarbonization of electricity– phasing out carbon-emitting electricity generation and increasing non-emitting sources.
Electrification, fuel-switching, and improving the transportation sector– switching carbon-intensive end uses to less intensive or non-emitting fuels.
Improving energy efficiency and behavioural changes– improvements to how and when we use energy and shifting to less energy-intensive activities.
Top cleantech to decarbonize
Content Director Corinne Lynds kicked off the conversation by asking the panelists which renewable energy technologies are going to play the strongest role in driving decarbonization.  According to our webinar poll, 67 per cent voted for solar, while 22 per cent voted for storage and 11 per cent for wind.
Corinne Lynds, moderator, is content director at Actual Media.
Robert Hornung, president and CEO of the Canadian Renewable Energy Association, was eager to take a stab at this question first. "Every study that we've looked at that examines pathways to get [to net zero] concludes that the backbone of any strategy to get there is going to be to decarbonize our electricity system and to expand that system to enable us to help to decarbonize other sectors like transportation, buildings and industry, and also to produce green hydrogen to support that objective," said Hornung.
"Some of the net-zero pathway studies that have been developed in Canada see wind and solar growing from about six per cent of electricity today to somewhere between 30 to 75 per cent of electricity in 2050."
Hornung cited CanREA's 2050 vision document that references various renewable energy technologies that are going to play a major part in the energy transition, as well as the specific actions that would need to be taken to facilitate the deployment of technologies like these at the scale and speed required. The vision for growth includes producing $8 billion in investment and 28,000 person-years of employment annually across Canada.
Tom Mosseau, national head of utilities at Capgemini, also shared perspectives on leading tech to transform the grid. Mosseau sits on Capgemini's Global Utilities Council, where he's privy to input from around the globe.
He sees a big gap when it comes to talking about the scale of the future grid.
"If the current trajectory stayed the way it was, there'd be a very significant gap in the ability of renewables to handle the demand that's going to come on the systems by 2050. We need our regulatory bodies to be more proactive and get out in front of these initiatives to help pave the way for the transformation," said Mosseau.
Robert Hornung, president and CEO of CanREA.
"One of the other [clean energy] sources I think is going to be critically important is battery. The advancements of battery and the advancements of being able to store that power and not have it on such a demand and supply tight rope, I think, will greatly help the coverage that renewables can handle going forward."
When it comes to which tech will prevail, Wendy Franks, the executive vice president of strategy and investment management at Northland Power provided some powerful perspective. Northland is a publicly traded company with a market cap of about $10 billion. The company currently generates about $2 billion of revenue selling electricity into the grid, most of it from three large offshore wind projects in Europe and the remaining comes from onshore wind assets in Ontario and Quebec, as well as a thermal fleet. There are also four natural gas power plants across Ontario and Saskatchewan.
Franks is particularly excited about hydrogen. "There is a tremendous opportunity for Canada to generate and be at the forefront of the green hydrogen industry globally. The best wind sites globally have been developed. But that's not the case in Canada, which is a tremendous opportunity, because when it comes to creating green hydrogen and taking those green electrons and converting them into a molecule that can be stored and shipped and sold into the global green hydrogen economy, one of the big drivers of cost is actually your cost of electricity. If you have higher wind speeds relative to other sites, it means your cost of electricity is lower and it means that you're going to be more cost competitive."
Franks also cited the regulatory environment an important factor in supporting all tech solutions. "For example, the U.S. Inflation Reduction Act, that has offered tremendous tax credits to renewable energy, green hydrogen storage, et cetera, and there is going to be an amazing pull into the U.S. market of not just capital, but also equipment, which is really in short supply right now, as well as talent," said Franks.
She emphasized that Canadians need to be competitive and that means having a regulatory framework that allows developers to bring forward projects in a timely manner, so that we can place orders for equipment now.
"We need to be placing orders for equipment now if we're going to be able to bring new storage projects into the system, because if we don't, the American projects are going to start placing orders and they're going to take up all of that manufacturing capacity," emphasized Franks.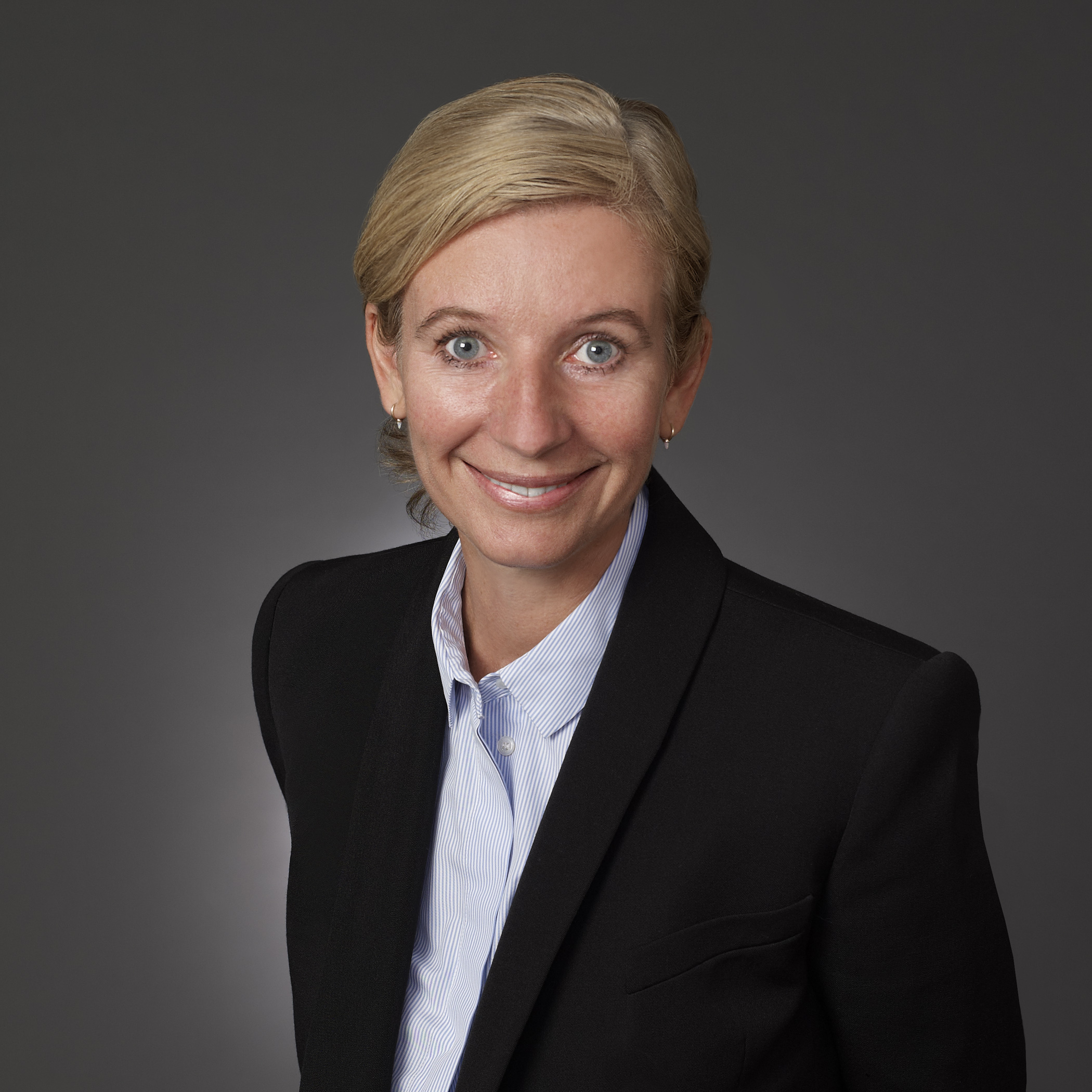 Wendy Franks, the executive vice president of strategy and investment management at Northland Power.
Franks also added that she doesn't believe that any big infrastructure project is going to be done in Canada without First Nations partnership. She is proud of Northland's First Nations equity partners, and looks forward to continuing those relationships and to continue to offer those opportunities to provide economic benefits into our First Nations partners.
Addressing the logjam
Chris Henderson is the executive director of Indigenous Clean Energy, a not-for-profit indigenous-governed organization that promotes indigenous participation in clean energy, as well as being the president of Lumos Energy.
Henderson is eager to accelerate and change energy systems, to decolonize the electricity sector while engaging local and indigenous communities as owners and decision-makers
"I'm very optimistic because of what my three colleagues have said in terms of both technology, developers, partners, indigenous partners, and where they want to go. But I think in that pathway to that future, we have a logjam. That logjam is fundamentally that in the current electricity system," said Henderson.
Mosseau followed up Henderson's logjam sentiments with some pointed questions.
"To build on that a little bit, I think what's missing is getting from a pledge to an actionable strategy," said Mosseau. "Who are the groups that need to come together to be able to action this change? What is the roadmap to go and execute against your pledge? Do you understand the inputs and outputs of your pledge? What are the levers you have as individual companies that are trying to get to your own net-zero commitments?"
Chris Henderson, executive director of Indigenous Clean Energy and president of Lumos Energy.
Henderson pointed to the energy security problems in Europe and how this will encourage technological partnership relationships across the globe that are instructive for Canadians about how to come together and find solutions. "We are seeing this move incredibly fast, like lightning speed, bringing together governments at the senior most level."
Franks also reference the German chancellor's recent visit to Canada.
"They are really struggling to find affordable, reliable, decarbonized sources of energy. The chancellor came here because he saw Canada as an opportunity of where he can source some of that energy. The government then signed an MOU, a pact, with Germany to deliver green hydrogen targeting 2025, which is, to Chris's point, that's in infrastructure land that is moving at light speed."
Hornung concurred that the situation in Europe has created new opportunities, which Canada is very well-positioned to exploit. "But we also can learn a lot from what Europe is now doing in terms of accelerating their efforts to try and accelerate the transition going forward. You see some very innovative work going on in Europe, for example, to review permitting regimes to try and accelerate the deployment of new infrastructure. You see much more interest in collaboration, for example, in building transmission networks that strengthen the interconnectedness of the grid in Europe."
Wheels turning toward electrification
 One of the major emerging  issues related to electrification is improving access to electric vehicle (EV) charging infrastructure and subsidies.
"I think this is almost a red herring. I think this is just a matter of timing. In terms of charging capacity and infrastructure, yeah, t's moving very quickly. We're currently, with Indigenous Clean Energy, installing charging capacity in about 50, 60 First Nations just this year. It'll probably be a couple hundred next year," said Henderson. "So I think the range anxiety that people have on EV systems is dissipating. Those of us like me who have an electric vehicle, we see that as a non-issue at all."
According to Henderson, the charging infrastructure is not the really main problem. "The problem is going to be the transition of fleets and the turnover you need and the capital needed to buy those electric cars, electric trucks, those electric vehicles that allow us to go into the future."
The panelists concurred about the need to lower the economic hurdles related to EVs.
"The wheels are turning for it to happen. I do believe there needs to be some focus on the grid improvements," said Mosseau. "If you're in a city like Toronto, and then you get a mass exodus on the weekend to the lake just north of our city, is that grid ready? Are those transformers ready to handle those peaks that are going to come from everybody wanting to charge their EVs on Friday evening when they get there and Sunday afternoon when they're ready to head home?"
Tom Mosseau, national head of utilities at Capgemini.
The capabilities are there, but how do we get serious and start looking at where do you focus the dollars on the grid improvements to handle the pace of the EV uptick? Mosseau has written about this topic recently, explaining the need for collaborative policies.
"Perversely, as we bring more electric vehicles into the fleet that require charging and we increase our demand for electricity with our current grid configuration, it actually means that the emissions from our grid is going up," pointed out Franks. "So it's really important that we have holistic planning as we think about what new generating assets we want to bring it to our grid. That's where actually bringing in more batteries would be a really good thing because you can charge those batteries at night with low emission electricity and then you can discharge them during the day when the electricity is needed."
Changing behaviour for the better
When it comes to evolving the electrical grid, there are challenges due to the various regions in Canada – the geographic differences and the regulatory differences from coast to coast to coast. But what are the biggest obstacles to the energy transition in Canada? Our poll response was pretty evenly divided between lack of country-wide initiatives (45 per cent) and access to public and private investment (45 per cent) while a small percentage (10 per cent) selected "access to renewable energy technology."
"There's an evolution in electricity planning needed that we have not seen yet, because we're isolated and operating in silos, with every province and territory separate doing their own thing," said Henderson. "But we need to come together as a nation and move electricity planning to be both short term, medium term, and long term."
Some say that when it comes to improving energy efficiency, we need a stronger connection to demand management and efficiency. What are the most effective ways for changing consumer behavior?
"With Indigenous communities, we've identified in a report that we released early this year called Energy Foundations, we've identified the need to make every home in every community energy efficient – not mild, but deep retrofits, and fundamentally make every new build a net-zero home." According to the report, it's going to take approximately $6 billion to $8 billion of capital needed to be able to achieve that goal.
"I'm a big fan of providing consumers with good choices. So I think it's really up to corporations to provide products and services that are decarbonized so that consumers maybe don't even have to make the choice," said Franks.
"There are a lot of companies now that are committed to decarbonizing their supply chain, and we're seeing that more and more in that corporations are wanting to buy directly from companies like Northland, directly buying green energy so that they can certify that all of the elements of the supply chain that went into a product come from green energy sources."
However, Hornung argued that the progress has been limited. "We haven't prioritized it to the extent that we need to. It's going to be critical because if we can really focus on efficiency, we'll reduce the need for new investment in generation and transmission going forward, and that will reduce costs because those are going to be very significant costs."
There was a clear consensus that the federal government has an important role to play in terms of capacity building and in financing. At the provincial level, there is also clarity required for regulatory and market issues for procurement. And time is an issue: Canada needs to scale up quickly if it's going to compete with the U.S.
Henderson emphasized the need to encourage the younger generation to help with this critical task, perhaps the biggest challenge of our generation.
"There is a need right now for an incredible need for talent, for ingenuity, and that requires the generational change of leadership. And so, through our youth programs, the generation part and imagination, we are training indigenous young people coming out of university and college, helping them to do projects in their communities, but also then putting them into companies for internships for their clean energy careers."
Finally, the toughest question of them all: is it possible for the Canadian electricity sector to be 100 per cent renewable?
"It's not only possible; it's imperative. We have to do it," stated Franks. "Even just for the simple reason that if we want to be competitive on a global basis and continue to attract manufacturing and other commercial activities. If we can't offer a decarbonized grid, then those companies are going to go elsewhere."
Franks also pointed out that one province has already achieve this: Quebec. Ontario is close, at 94 per cent renewable.
Mosseau offered that battery advancement is key to making the shift to 100 per cent renewable in the rest of Canada, especially in remote regions.
"We need to do it for environmental reasons. We need to do it for economic reasons. I might also say that if Canada as a country can't succeed in getting there, I don't have a lot of hope for others," said Hornung. "But I am very optimistic that Canada and others can get there: we're starting with a tremendous renewable energy base already in terms of our hydropower; we have massive untapped renewable energy resources distributed across the country; and, we're very well-positioned to be a global leader in terms of making this transition going forward."
Connie Vitello is editor of Environment Journal. If you're interested in participating in upcoming EnviroExchange webinars, email connie@actualmedia.ca. For further information about the EnviroExchange series, visit: https://environmentjournal.ca/enviroexchange/
Featured photo by Andreas Gücklhorn on Unsplash