Six exceptional Canadians are being honoured for their contributions to public policy and good governance by the Public Policy Forum at its Canada Growth Summit and Testimonial Dinner and Awards gala on April 28 in Toronto.
This annual event, which is being held at the Metro Toronto Convention Centre, returned to an in-person format after nearly three years and reunites colleagues in public policy from all sectors of Canadian society.
The Public Policy Forum builds bridges among diverse participants in the policy-making process and gives them a platform to examine issues, offer new perspectives and feed fresh ideas into critical policy discussions. The forum conducts research on critical issues, convening candid dialogues on research subjects and recognizing exceptional leaders. It is  an independent, non-partisan charity, whose members are a diverse group of private, public and non-profit organizations.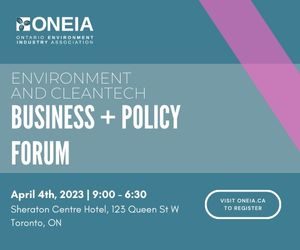 Host of CBC News Network Power & Politics Vassy Kapelos is the guest host for the event, which recognized honourees in various categories.
Autumn Peltier was recognized as the Public Policy Forum's Emerging Leader for 2022. The Indigenous rights activist and three times International Children's Peace Prize nominee is from the Wiikwemkoong First Nation on Manitoulin Island.
Autumn Peltier, Emerging Leader 2022, is one of the leading youth environmental activists in the world. Image credit: Public Policy Forum.
Known as the "Water Protector," the teenage activist fights for water-rights for indigenous peoples. At the age of 12, Peltier came face to face with Prime Minister Justin Trudeau at an International Assembly, gaining international attention for her unrelenting approach asking him for answers.
In 2019, at the age of 16 she was appointed Chief Water Commissioner by the Anishinabek Nation. She has spoken in front of the United Nations and other world leaders, demanding clean drinking water on indigenous reserves. Peltier is one of the leading youth environmental activists of the world. In 2021, she was awarded a Planetary Health Award by Prince Albert II Foundation of Monaco.
"Thank you to the Public Policy Forum of Canada for such a wonderful recognition for the Emerging Leader of Canada Award. Honoured for such an award and to be surrounded by wonderful people," stated Peltier.
For further information on the forum and bios of other award recipients, click here.
Featured image credit: Autumn Peltier, Facebook.