On May 8, investments of over $780 million from the Government of Canada and over $1.1 billion from the Government of Quebec were announced to support the purchase of 1,229 electric buses and enhance Quebec's network of electric public transit.
This financial support, which is unparalleled in Canada, makes it possible to carry out the largest electric buses acquisition project in North America.
"The Quebec government is determined to make the climate transition a success. This transition includes a major project to electrify the economy and transportation, including public transit," said Benoit Charette, Minister of the Environment, the Fight Against Climate Change, Wildlife and Parks and Minister responsible for the Laurentides Region. "The authorization granted by my colleague today is a step in this direction and demonstrates once again our willingness to act responsibly and sustainably to address climate change."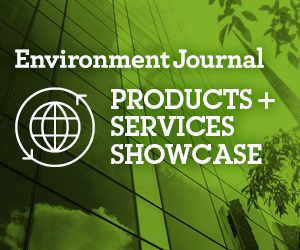 This funding will allow 10 public transportation organizations (PTO) to begin the massive conversion of their bus fleets to become 100 per cent electric, in line with Quebec's Plan for a Green Economy (PEV 2030) and Canada's Strengthened Climate Plan. This investment also delivers on the federal government's commitment to help purchase 5,000 zero emission buses over the next five years. The Société de transport de Montréal (STM) is the representative for the contract on behalf of the nine other transit agencies and is responsible for the procurement of the buses.
In order to maximize the potential for local economic benefits, the level of Canadian content required in this call for tenders was set at 25 per cent and the final assembly must be done in Canada, in accordance with the applicable trade agreements to which Québec subscribes. Following a public call for tenders issued in April 2022, Nova Bus, a company headquartered in Saint-Eustache (and a member of the Volvo Group), was awarded the contract to manufacture these buses. All the buses covered by this contract will be produced and assembled in Nova Bus' Quebec plant, which will help generate significant economic benefits for Quebec and Canada.
"We at Nova Bus feel privileged to accompany public transit agencies in their transition to electrification and congratulate the Quebec government for its leadership in achieving its GHG reduction objectives," said Ralph Acs, president of Nova Bus. "This important milestone is a sign that all stakeholders in the transportation sector are working together to fight climate change and we at Nova Bus are proud of our commitment to this historic transition."
The buses will be acquired by the STM and the following transportation organizations: Société de transport de l'Outaouais, Société de transport de Sherbrooke, Société de transport de Trois-Rivières, Société de transport de Lévis, Société de transport du Saguenay, Société de transport de Laval, Réseau de transport de Longueuil, Réseau de transport de la Capitale and exo.
The Government of Quebec's 2030 Plan for a Green Economy sets the following targets:
Beginning in 2025, all new vehicles acquired by public transit agencies and receiving government subsidies must be electric vehicles.
By 2030, it is also planned to electrify:

55% of city buses;
65% of school buses;
35% (2 million) light electric vehicles on Quebec roads;
40% of cabs;
100% of the government's cars, sport utility vehicles, vans and minivans and 25% of its trucks.
Featured image credit: