New federal funds will support the Quality Urban Energy Systems of Tomorrow (QUEST) to establish a Smart Energy Community (SEC) Accelerator program in New Brunswick.
This project will help several New Brunswick municipalities implement energy action plans to adopt clean technologies and integrate renewable energy to support continued growth and a green economy.
Investing in clean technology is part of the Government of Canada's Innovation and Skills Plan. The plan is a multi-year strategy to create growing, innovative businesses with global reach and to strengthen regional economies, leading to good jobs for all Canadians.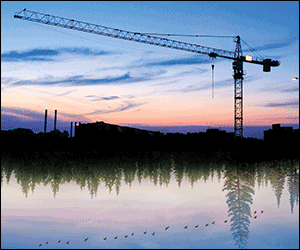 The Government of Canada is providing a non-repayable contribution of $494,490 through the Atlantic Canada Opportunities Agency (ACOA) Regional Economic Growth through Innovation (REGI) program, which supports projects that promote sustainable community economic development, enhance business development and growth and facilitate innovation.
"Our government's investments in clean technology and renewable energy reflect our commitment to protect the planet while creating new opportunities for businesses in rural communities," said Mélanie Joly, Minister of Economic Development and Official Languages and Minister responsible for ACOA. "We are proud to help QUEST establish this smart energy program in New Brunswick that will lead to better jobs, better opportunities and a better future for residents."
QUEST is a non-profit organization that conducts research, engagement and advocacy to advance Smart Energy Communities in Canada by working with government, utilities, the energy industry, the real-estate sector, economic regulators and the product and professional service sector.
"As New Brunswick, and the rest of Canada, prepare to revitalize the economy by building back better, we must ensure the basic and critical foundations are in place at the local level to maximize the potential of stimulus funding to both harness economic development opportunities and meet climate change objectives, and SECs have been recognized as a solution that is essential to meeting Canada's net-zero emissions by 2050," said Tonja Leach, executive director of QUEST.
"With ACOA support, QUEST looks forward to working with communities in New Brunswick to seize opportunities for economic development, improve energy efficiency, lower energy costs, reduce greenhouse gas emissions, and transition to a net-zero emission economy by maximizing the impact of their Community Energy Plans," adds Leach.
For further information, visit:
Atlantic Canada Opportunities Agency