By Anna DeSimone
Thanks to sweeping initiatives across the nation, the dream of having a net zero home is within for reach for Canada's homeowners and prospective homebuyers. Collaborative efforts among home building industry trade groups, utility companies, mortgage bankers and manufacturers of appliances and sustainable housing materials have helped make net zero living attainable—and more affordable. This cohesive framework expands homeownership opportunities, and fosters transparency in construction standards and energy ratings.
Whether people are looking to buy, build, or retrofit a home for energy efficiency, there is a strong priority to uphold Canada's pledge to reduce greenhouse gas emissions. The path to zero begins with an important initial step—determining what clean energy sources are feasible—and locally available. Summarized below are the most common types of renewable energy sources used in residential homes, along with links to helpful resources.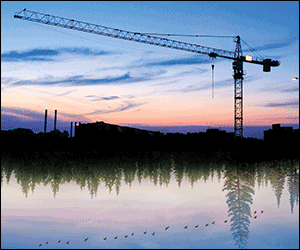 Solar energy
Canada's use of solar energy has increased in recent years, and about half of Canada's electrical needs could be met by installing solar panels on residential buildings, according to Natural Resources Canada. The cost of solar panels continues to decline, and there are a growing number of financing options and incentives available. Property owners can check solar requirements and estimated costs for their province on the site energyhub.org.
According to HES PV, new technology is available for off-grid living, or to power electric cars and back-up generators. Natural Resources Canada lists on-going projects and newsworthy information on the topic of Solar Photovoltaic Energy, and has developed ArcGIS Online, a mapping tool where you can explore sun-tracking data, solar photovoltaic (PV) potential, and daily global isolation rates from a dataset of 3,500 municipalities.
 Wind energy 
In Canada, wind energy has attracted $23 billion in investments and includes a future strategy for wind energy that would reach a capacity of 55 gigawatts by 2025, meeting 20 per cent of Canada's energy needs, according to  the Canada Wind Energy Association (CanWEA), now under the umbrella of the Canadian Renewable Energy Association (CanREA). The association reports that Canada finished 2019 with installed wind energy capacity to power approximately 3.4 million homes.
To use wind energy at a residential home, a small-scale wind turbine can be connected to a utility provider, or operate off-grid. The stand-alone option accommodates  remote communities that are not connected to a provincial or territorial grid. CanWEA provides a helpful guide called Small-Scale Wind Energy. A number of provinces have programs for individuals and businesses that want to generate wind using small-scale or microgeneration wind turbines. Wind markets for individual provinces can be explored on CanWEA's Wind Markets site.
Geothermal energy
According to Natural Resources Canada, many parts of Canada are home to the natural conditions required for the extraction of geothermal energy, specifically in parts of Western Canada. Hot and cold properties collected from Earth's core are fed through a geothermal heat pump to heat and cool the home, and if equipped, also supply hot water. The highest temperature geothermal resources are located in British Columbia, Northwest Territories, Yukon, and Alberta. Geothermal is not available in all areas of North America; however, a list of current projects and updated geothermal maps are provided by the Canadian Geothermal Energy Association (CanGEA).
Micro-hydropower
For homeowners who have flowing water located on their property, up to 100 kilowatts of electricity can be generated from a small micro-hydropower system. Systems require a sufficient quantity of falling water, along with a turbine, pump, or waterwheel. Commercially available turbines and generators are available as stand-alone or grid-connected. Energy Systems Design, located in Waterford, New Brunswick, is an international supplier of micro-hydropower devices. Canada Natural Resources has developed an informative guidebook, Introduction to Micro-Hydropower Systems, which explains the entire process, complete with illustrations.
Biomass developments
Canada has a large supply of renewable forest biomass, as well as access to forest industry by-products and residues. British Columbia, Ontario, Alberta, Quebec, and New Brunswick are the provinces with the largest biomass capacity and generation. Consumers can stay up to date with technology developments at CanmetENERGY research centers located in Devon, Alberta, Ottawa, Ontario, and Varennes, Quebec. The Center for Research and Innovation in the Bio-Economy provides helpful resources published through FP Innovations, such as A Solid Wood Bioheat Guide for Rural and Remote Communities in Ontario.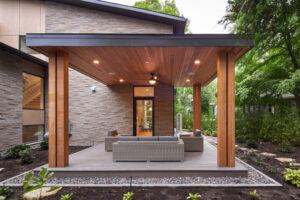 The gazebo of a net zero home featured in the new book, "Live in a Home that Pays you Back, A Complete Guide to Net Zero and Energy-Efficient Homes."
Net zero program
Since 1943, the Canadian Home Builders' Association (CHBA) has been the voice of Canada's residential construction industry, and works to ensure Canadians have access to homes that meet their needs at a price they can afford to pay. CHBA's Net Zero Home Labelling Program has been running since its pilot in 2015 and has labelled over 650 homes in Canada to date.
The program provides the industry and consumers with a clearly defined and rigorous two-tiered technical requirement that recognizes Net Zero and Net Zero Ready homes, and the builders and renovators who provide them. A national network of CHBA Qualified Net Zero Service Organizations and Energy Advisors work directly with the builders and renovators to design, model, test and inspect each home.
CHBA qualified Net Zero Homes are defined as homes that produce as much clean energy as the house consumes annually, using on-site renewable energy systems. CHBA qualified Net Zero Ready Homes are built to the exact same efficiency requirements as Net Zero Homes, but without the renewable energy component. Homes are "PV-ready," enabling a seamless and less costly installation in the future.
Current homeowners can achieve net zero efficiency through a deep energy retrofits by a Qualified Net Zero Renovator under CHBA's Net Zero Renovations program.
"The CHBA Net Zero Home Labelling Program has become an important stepping stone in Canada's pursuit of a sustainable future. All the features of both Net Zero and Net Zero Ready Homes work together to significantly minimize each household's environmental footprint by preserving our natural resources and protecting against climate change," says Brett Cass, coordinator of CHBA's Net Zero Home Labelling Program.
CHBA's Net Zero Energy Housing Council helps support builders and renovators through the voluntary adoption of home labelling programs. Significant strides have been made over the last 5 to 10 years by industry innovators that have reduced the additional costs of Net Zero Homes by as much as 50 per cent. In more and more cases, homeowners can achieve cost neutrality when operating costs are considered. CHBA Qualified Net Zero Builders and Renovators can be found at www.NetZeroHome.com.
Zero Energy Project is also a non-profit educational organization offering a warehouse of easy-to-understand information about zero-energy and zero-carbon homes, passive homes, and just about every type of sustainable product used in homes. Canadians can Find a Zero Energy Home Professional within their province to locate a qualified  zero energy builder, designer, energy consultant, modular home, or panelized home. The site also is a resource to find green realtors and net-zero homes for sale.
Competitive costs of net zero homes
When evaluated over a 60-year life cycle, energy-efficient homes cost less to own, according to  SEEFAR Analytics, Inc. The Winnipeg-based company has developed a software tool that monetizes building sustainability. The tool is used by home appraisers to support energy features, determine long-term investment value, and support mortgage financing.
With an energy-efficient home, utility bills are lower, construction materials are more durable, and appliances require fewer repairs and maintenance. Expanded mortgage programs boost  buying power, and homeowners have access to numerous rebates and financial incentives.
Here are some mortgage and financing incentives available throughout Canada: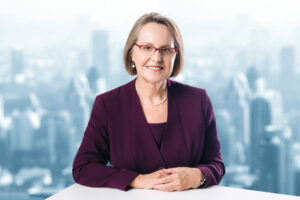 Anna DeSimone is author of Live in a Home that Pays You Back, A Complete Guide to Net Zero and Energy-Efficient Homes (Friesen Press), featuring programs and resources for the U.S. and Canada.
Featured images courtesy of Canadian Home Builders' Association.