Anaergia Inc.
, a global renewable fuels provider, has announced the appointment of Brett Hodson as Chief Executive Officer (CEO), succeeding the company's founder and chairman, Dr. Andrew Benedek as CEO, effective June 20, 2023. Dr. Benedek will continue to serve as Chairman of the Company's Board of Directors.
With a proven record of successfully leading growth companies and driving shareholder value, Hodson brings a wealth of relevant experience to his role at Anaergia. This experience spans a range of businesses and sectors, including building, managing, and leading a portfolio of water, wastewater, and energy infrastructure businesses. He also has deep expertise in the areas of wholesale product distribution, retail services, construction, and manufacturing.
Hodson was the president and CEO of Corix Infrastructure Inc., a utility infrastructure company. Under Hodson's leadership, Corix grew by more than 10 times in an eight-year period, reaching more than $650 million in revenues and growing assets under management to over $1.5 billion. Corix was subsequently purchased by a large Canadian pension fund. Following his tenure at Corix,  Hodson founded Sunshine Pier Capital Inc., a consulting and private equity firm.
Brett Hodgson, new CEO of Anaergia. (Credit: Anaergia Inc.)
Anaergia was created to eliminate a major source of greenhouse gases by cost effectively turning organic waste into renewable natural gas (RNG), fertilizer and water, using proprietary technologies. With a proven track record from delivering world-leading projects on four continents, Anaergia is uniquely positioned to provide end-to-end solutions for extracting organics from waste, implementing high efficiency anaerobic digestion, upgrading biogas, producing fertilizer and cleaning water. The company's customers are in the municipal solid waste, municipal wastewater, agriculture, and food processing industries. In each of these markets Anaergia has built many successful plants including some of the largest in the world. Anaergia owns and operates some of the plants it builds, and it also operates plants that are owned by its customers.
Hodson has a master's degree in Business Administration from the Ivey Business School at the University of Western Ontario, a Bachelor of Arts in Psychology and a certificate in Liberal Arts from Simon Fraser University.
"I am thrilled to have joined Anaergia and to lead it during its next phase. This Company has enormous potential, and I am excited to have the opportunity to help build it into the world's leading renewable fuel producer and developer, while enhancing value for shareholders," said Hodson. "The reason I chose to be a part of this company is because I firmly believe in Anaergia's technical prowess to drive significant positive change for the environment while also meeting or exceeding the expectations of our shareholders."
"Brett's appointment represents a pivotal moment for our Company as we chart our path for our next phase of growth," said Dr. Benedek. "I am completely confident in handing over the senior leadership role in the Company to him after having seen him build Corix into a highly profitable water and energy infrastructure company."
Earlier this month, on June 12, Anaergia announced the appointment of Andrew Spence as Chief Financial Officer (CFO). Spence has extensive experience as a CFO in the renewable energy sector, having served in this capacity at both Aria Energy LLC, now part of BP, and at Ameresco.
Andrew Spence, the new CFO of Anaergia. (Credit: Anaergia Inc.)
Spence holds Master of Business Administration and Bachelor of Accounting Science degrees from the University of Puget Sound, and a Bachelor's Degree, Finance from Washington State University.
Hani Kaissi, who is currently serving as acting CFO, will continue in his role as Chief Development Officer (CDO) of the company.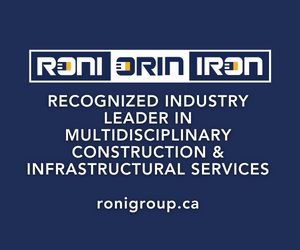 "I'm very pleased to be joining this dynamic company and look forward to supporting its ambitious growth plans," said Spence. "Over my years in the renewable energy space, I have followed Anaergia's evolution and trajectory and been impressed with their deep commitment to combatting climate change, their remarkable platform of waste-to-renewable energy technologies, and their expansion strategies."
"Andrew Spence's CFO experience with major renewable energy industry sector participants will be very impactful to Anaergia. With Andrew joining our team, Anaergia will be better positioned to scale-up our operations as we capitalize on opportunities around the world," said Dr. Benedek.
"We now have a new team with significant infrastructure development experience. As a team, we have agreed together to review all aspects of the business to align with Anaergia's recently announced asset-light strategy and ensure that our financial targets are set correctly under this strategy going forward," concluded Dr. Benedek.
Featured image credit: Anaergia. The Dufferin Organics Processing Facility is designed to process 55,000 tonnes per year of source separated organics (SSO) collected through the city of Toronto's Green Bin program. It generates renewable energy, high quality digestate, and treated water for process re-use. The waste consists of kitchen scraps and organic waste (including animal waste, food, diapers, and soiled paper and packaging). Anaergia served as lead process designer and technology provider, providing overall process integration, key process equipment, and overall process guarantee.