For Canada to compete in the global clean economy, the federal government must adopt an ambitious investment plan to match the scale of the climate and affordability crises, according to a new report released by Climate Action Network – Réseau action climat Canada (CAN-Rac), a coalition of more than 150 organizations, and the Canadian Centre for Policy Alternatives (CCPA).
Coming ahead of Budget 2023, the report, Spending What It Takes: Transformational climate investments for long-term prosperity in Canada, recommends new public investments of $287 billion over the next five years, equivalent to two per cent of GDP annually.
Despite significant increases in climate spending since signing the Paris Agreement, Canada's current plans fall far short of what is necessary to compete amid the accelerating global shift away from fossil fuels and towards renewable energy, and massive climate spending in the United States under the Inflation Reduction Act. Drawing on the work of a variety of research institutes, environmental organizations, academic experts and activist groups, the report sets out detailed recommendations for climate-related investments until 2027/2028, including in Indigenous-led climate solutions, a clean electricity grid, energy efficiency, transit, agriculture and adaptation.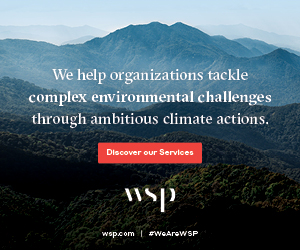 The recommended investments would drive deep decarbonization in every sector of the Canadian economy and put the country on track to achieve its legislated climate commitments by mid-century. They would also bring substantial benefits to households and communities, including lower energy costs, more convenient and affordable transit options, good long-term jobs, and reduced inequality.
"Federal investments in climate action have increased in recent years, but at only 0.5% of annual GDP, they are far from the scale needed to transform Canada's economy at a speed that reflects the changing global landscape," said Caroline Brouillette, report co-author and CAN-Rac's acting executive director. "With Canadians feeling the sting of fossilflation – the skyrocketing energy and food costs driven by rising oil and gas prices – as well as the devastating impacts of the climate crisis, now is the time for the federal government to invest what it takes to respond to the convergence of crises we are facing."
The report finds that the government of Canada is currently spending about $10 billion annually on emissions reductions across several sectors of the economy, soon rising to $15 billion per year. At the same time, new spending is increasingly providing support for the oil and gas industry, such as the $8.6 billion Carbon Capture Utilization and Storage tax credit.
"Investments pay back over time. Canada has a choice: launch a coherent, ambitious spending plan now, and reap the rewards for years to come – or fall behind and face the far higher costs of a late transition and preventable climate impacts," added Hadrian Mertins-Kirkwood, senior researcher, International Trade and Climate Policy with the CCPA – National Office.
The report sets out nine areas of spending:
$25 billion to support Indigenous-led climate policies and solutions and the effective inclusion of Indigenous peoples at decision-making tables as rights-holders;
$20 billion to build a clean electricity grid with a focus on interregional transmission and targeted investments in rural, remote and Indigenous communities;
$66.5 billion to make homes and buildings more energy efficient through retrofitting programs and workforce development initiatives;
$40 billion to accelerate zero-carbon mobility by providing stable, long-term funding for public transit and expanding intercity passenger options;
$4 billion to grow food more sustainably through the adoption of proven lower-carbon farm management practices;
$80 billion to support good jobs and vibrant communities by targeting public investments in the communities facing the most challenging transitions, creating new benefits for workers in transition, and establishing a youth climate corp to create good, green jobs that accelerate climate action;
$25 billion to build a more resilient society through transfers to the provinces for climate adaptation;
$5.3 billion to support global climate action with new grants, rather than loans, to the developing countries most impacted by climate change with the least historical responsibility; and
$21 billion to protect and restore nature, including the remediation of fossil fuel sites and the expansion of zero-waste recycling initiatives.