Quebec should invest from $10 billion to $13 billion in new energy production capacities by 2030 in order to achieve its climate objectives, according to the Quebec Association for the Production of Renewable Energy (AQPER).
The organization is calling on Quebec's renewable energy players to mobilize and help meet energy needs in order to achieve its GHG reduction and energy transition targets by 2030. By now starting actions to meet this need which, according to available models, represents approximately 56 TWh, Quebec could transform the climate challenge into an opportunity for economic recovery and regional development.
The key to this major mobilization is investments of approximately $10.3 billion to $ 13.2 billion, as indicated in AQPER's 2030 Roadmap.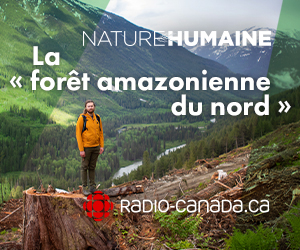 "The result of a vast exercise of reflection and analysis by the various renewable energy sectors (wind, solar, small hydro, renewable natural gas, biomass, biofuels, and hydrogen), the Roadmap 2030 identifies the stages in the deployment of renewable energy production capacities that Québec will need to meet its ambitious energy and climate objectives," said Gabriel Durany, president and CEO of AQPER. "Energy efficiency, the carbon market and increasing the production of renewable energy are our main tools and each must be used."
Through the efforts of independent producers and in partnership with Quebec communities, it will be possible to create new green industrial sectors, strengthen the resilience of all regions of Quebec in the face of climate change and, ultimately, maintain Quebec's climate leadership for the coming decade. In addition, the 2030 Roadmap promotes the use of clean energy projects in the right places, at low cost, to improve Quebec's trade balance while promoting the principles of the circular economy, which will have significant regional economic benefits.
This rigorous modeling for the renewable energy needs is based on the work of specialists from the firm Dunsky, which also produced the report on the "Trajectories for reducing GHG emissions in Quebec – Horizons 2030 and 2050." This report clearly shows that in order to respond to the increasing electrification of systems (in transport, buildings and industry), it will be necessary, first of all, to consume electricity more efficiently (by favoring energy efficiency), but also to increase the production of renewable electricity, from clean sources such as wind, hydroelectricity and solar.
To read the complete report, click here.