The Government of Saskatchewan is modernizing and strengthening its regulatory oversight of oil and gas pipeline infrastructure in the province, with the new Pipelines Amendment Act, 2019 (the Act), including the first electronic pipeline registry in Canada.
"This is the culmination of several years work and delivers on our promise, made in 2017, to ensure that Saskatchewan citizens and our environment are protected to the highest standard," said Energy and Resources Minister Bronwyn Eyre.  "The introduction of substantial enhancements to our pipeline licensing system will also provide more efficiency and regulatory certainty for our oil and gas sector."
In recent years, the province has enhanced regulatory systems to monitor and review pipeline construction and operations, with more stringent inspection, investigation, penalty and audit powers.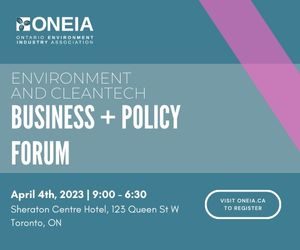 The new Act and regulations will expand regulatory oversight to include retroactive licensing of approximately 80,000 flowlines across the province over the next four years and more stringent scrutiny of applications at higher-risk locations, such as waterways.  With these changes, the Ministry of Energy and Resources has addressed outstanding issues raised by the Provincial Auditor regarding the integrity and safety of pipelines in Saskatchewan.
On July 21, 2016, ground movement near the North Saskatchewan River caused a Husky Energy pipeline to release over 1,500 barrels of oil and emulsion onto the shore and into the North Saskatchewan River. Downstream water users, including three cities, had to stop withdrawing water from the river for several months. These regulations are meant to address system weaknesses and prevent further releases.
This is the first system of its kind in Canada to adopt an entirely electronic registry of pipeline licensing and administration.  The Act establishes a new module in the Integrated Resource Information System (IRIS) for an Online license registry (similarly to the Saskatchewan Land Titles Registry), which will issue and administer licenses for the oil, gas and mining sectors.
"In developing the pipeline regulatory framework, the Government of Saskatchewan worked to ensure both regulatory efficiency and predictability for operators," said Brad Herald, vice president of Western Canada operations for the Canadian Association of Petroleum Producers (CAPP).  "The new pipeline module, with its Online licensing registry, highlights the province's commitment to monitoring and upholding the highest standards of safety for the public and the environment; standards that are also continuing priorities for industry."
The new system will also streamline the review of applications, reduce the time required for routine approvals and complete the overall compliance framework tied to pipeline regulation through new administrative penalties.
As of January 23, 2020, the Pipelines Administration and Licensing Regulations are in effect, along with Directive PNG034: Saskatchewan Pipelines Code, which clarifies and enhances requirements set out in previous regulations.
For further information on the regulations, click here.
Featured image courtesy of the Government of Saskatchewan.