Global supplier of wireless smart city solutions, eleven-x, announced a partnership with telecommunications provider SaskTel to optimize information and communications technology networks in Saskatchewan. The smart city initiative will help streamline environmental monitoring and energy efficiency systems.
Under the multi-year agreement, eleven-x will continue to manage and operate SaskTel's network of LoRaWAN® gateways, and SaskTel will also resell eleven-x's world-class wireless sensors and solutions to advance the province's smart city initiatives.
With decades of experience in their respective industries, the expanded partnership between eleven-x and SaskTel will significantly improve current and future telecommunications networks in Saskatchewan.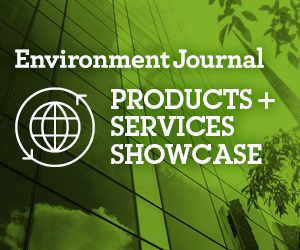 "We're pleased to continue our relationship with eleven-x as we work together to provide a diverse range of next-generation solutions while optimizing innovative technology and delivering an exceptional quality of service and experience to our customers," said Doug Burnett, president and CEO of SaskTel.
Last year, eleven-x provided support in the deployment of LoRaWAN networks, a low power technology solution, to facilitate the development of smart cities in Saskatchewan. The benefits of this network include a longer battery life for sensors, near-zero maintenance and reduced upkeep and ownership costs.
Some of the smart city solutions that are near implementation in Saskatchewan include: waste management, soil monitoring, asset tracking, people counting, environmental monitoring, AMI water metering and indoor air quality monitoring.
Cities currently participating in solution pilots include Regina, Saskatoon, Meadow Lake, Melfort and Moose Jaw.
"eleven-x is very happy to combine our resources and expertise with SaskTel to accelerate adoption of smart city technologies in Saskatchewan. Working together, the provision of a carrier-grade LoRaWAN® wireless network, along with industry leading smart city solutions deployed on that network, will ensure that cities are enabled with optimized, cost-effective solutions with long battery life," said Dan Mathers, CEO and president of eleven-x. "Expanding this partnership is a major step in creating efficient and connected cities and will lead to superior social and financial outcomes for communities."