Scotiabank announced the closing of its inaugural USD $1 billion three-year Sustainability Bond offering, in support of the bank's commitment to making a positive impact and creating better communities.
Net proceeds from the Sustainability Bond offering will be used to fund the financing or refinancing, in whole or in part, eligible green and/or social assets, for new or existing assets, businesses or projects that meet the Scotiabank Sustainable Bond Framework Eligibility Criteria.
This is the largest Sustainability Bond issued by a Canadian financial corporation to date. A portion of the proceeds of this bond will help advance women owned and women-led businesses through The Scotiabank Women Initiative™ – a signature program that breaks down economic barriers for women through unbiased access to capital, specialized education, and holistic advisory services and mentorship.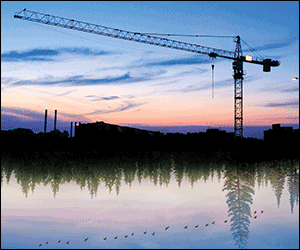 "Our clients look to Scotiabank for leadership in financing sustainable business growth," said Jake Lawrence, group head and CEO, Global Banking and Markets at Scotiabank. "We are proud to have launched this USD 1 billion Sustainability Bond with three Diversity & Inclusion firms as active co-managers and to build on Scotiabank's commitment to drive the evolution and enhancement of social responsibility initiatives."
The bank's approach to sustainability is intended to deliver economic, social and environmental value to customers, operations and the communities around the world. Following its Green Bond issuance in 2019, Scotiabank updated its sustainable bond framework in order to help investors align themselves better to various environmental and climate-related issues.
The Sustainable Bond Framework categories include all of those listed in the Green Bond Framework as well as the following additional social categories:
| | |
| --- | --- |
| Affordable Basic Infrastructure | Affordable/Community Housing |
| Access to Essential Services | Creating Economic Resilience |
| | Leadership in Diversity & Inclusion |
The framework has received a Second-Party Opinion from Sustainalytics, a global leader in ESG and Corporate Governance research and ratings, and is in line with the Green Bond Principles 2021, Social Bond Principles 2021, and the Sustainability Bond Guidelines 2021, as administered by the International Capital Market Association.
"We all have an important role to play in driving a positive impact on society while enabling sustainable development and the transition to a low-carbon economy for current and future generations," said Meigan Terry, SVP, Chief Communications and Social Impact Officer at Scotiabank. "This inaugural Sustainability Bond offering helps Scotiabank put into practice the commitment we have made to improve society and drive meaningful change for every future."
Earlier this year, the Bank launched its inaugural Net Zero Research Fund as part of its commitment to pursuing Net Zero targets and pathways. Scotiabank has committed to establishing bank-wide, quantitative, time-bound targets for reducing greenhouse gas emissions associated with its underwriting and lending activities.
For further information, read the bank's Green Bond Report.