New research released by global professional services firm GHD reveals the energy crisis that has rocked the world over the past three years has severely depleted capital flows into energy projects. SHOCKED, one of the largest global opinion research studies ever undertaken among energy sector leaders, finds investment levels between 2020 and 2022 were an estimated US$203 billion lower than expected under normal market conditions, according to energy sector CFOs.
"With so much uncertainty in the energy sector, one thing that is clear is the need for transition and to keep net-zero strategies on track," said Marie-France Gravelle, GHD's Future Energy Lead for Canada. "Our research highlights that a lack of social acceptance is limiting progress. Sixty-six per cent of the Canadian leaders in our study identify community opposition as one of the largest obstacles to getting new projects approved."
SHOCKED utilizes two core research methods: quantitative opinion research among 450 senior energy sector decision-makers and nine qualitative interviews with industry thought leaders. The study focuses on 10 key markets: Australia, Canada, Chile, Germany, New Zealand, Singapore, the Philippines, the UAE, the UK and the USA. Additional interviews were conducted with leaders based in Brazil, China, Egypt, India and South Africa.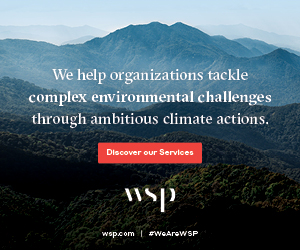 Extreme market volatility and geopolitical tensions have put energy security high on the global agenda. In Canada, 71 per cent of respondents say security of energy supply is the number one concern for their organization, just under the global average of 75 per cent. On average, global leaders estimate their business could continue to supply energy in line with normal demand for just 70 days if cut off from energy imports.
This disruption has had a significant impact on economies and communities around the world and societal pressure on the energy sector to provide reliable, affordable, low-carbon energy has never been greater. Nearly three-quarters of global energy leaders (74 per cent) believe energy prices are currently the biggest contributor to inflation, and 76 per cent say the energy crisis is reducing the standard of living across the globe.
The report shows that renewable energy will be the central component in the energy sector's response to the climate crisis. Almost all the leaders (99 per cent) have a strategy in place to increase their renewable energy mix. And for the most part, investment in renewables has continued or accelerated despite the crisis: 16 per cent of Canadian leaders say the global energy crisis has had no impact on their organization's investment in renewables, and 68 per cent say it has accelerated their investment. This is compared to 13 per cent who say their organization has decreased investment in the past 12 months.
Societal pressures also made their mark on energy companies' net-zero goals – 74 per cent of Canadian leaders responded that their organization is feeling more pressure than ever from customers looking to reduce their Scope 2 emissions.
As SHOCKED reveals, a unified effort is needed from governments and communities around the world to help people recognize the enormity of the infrastructure challenge we face if we are to reach net-zero and mitigate the worst impacts of climate change."
The good news
As the current crisis abates, and energy leaders look to the future of the industry, SHOCKED identifies five priorities that will help to de-risk the energy transition:
| | |
| --- | --- |
| Priority 1: Unlocking money and markets | De-risking and unlocking capital flows into energy projects will require smart planning, permitting, policy, and regulatory frameworks. |
| Priority 2: Supercharging engineered solutions | The integration of well-thought-out design principles into new energy infrastructure and retrofitting of existing infrastructure will be critical to help build system resilience. |
| Priority 3: Carefully balancing supply chains and resources | A successful transition will require access to new streams of raw materials, re-tooled supply chains, and a (re)skilled workforce. |
| Priority 4: Securing community understanding and social acceptance | Earning social acceptance for crucial projects will require engagement and education at both a macro and a community level. |
| Priority 5: Ensuring a just transition | A de-risked transition is one that is fair, balanced and just. The cost of transition must be spread fairly between countries and across communities to ensure no one is left behind. |
"While clearly the energy sector is in shock, our research demonstrates the severity of the current crisis, yet the results revealed by SHOCKED give us hope," added Gravelle. "Though many companies' net-zero strategies have been set back, most of the industry feels a shared commitment to achieving net-zero between 2040 and 2050. As with most intractable problems, there is no quick fix. But by pulling multiple levers simultaneously, I am increasingly confident the energy transition will accelerate and deliver the dramatic change needed in this critical decade and beyond."
For the full report and methodology, visit https://shocked.ghd.com/.