SoilFLO, the premier provider of innovative soil management software, announced a groundbreaking contract award from Metrolinx, the crown agency responsible for coordinating major transit initiatives across the Greater Toronto Area in Ontario. This marks a significant milestone in the pursuit of environmental sustainability within the construction and transportation industries.
Metrolinx, renowned for its strong commitment to sustainability, has selected SoilFLO to optimize its soil management processes and further enhance its ecological initiatives. By integrating SoilFLO's innovative software solution into its projects, Metrolinx will be able to streamline soil tracking, record-keeping, and compliance procedures while reducing costs and minimizing environmental impact.
The agreement between SoilFLO and Metrolinx demonstrates a shared dedication to preserving and improving the environment through forward-thinking technologies and collaborative efforts. SoilFLO's software empowers construction and environmental teams with an advanced platform that simplifies soil management tasks, allowing them to focus on sustainable practices and ensure compliance with environmental regulations, including the soil tracking requirements outlined in Ontario Regulation 406/19.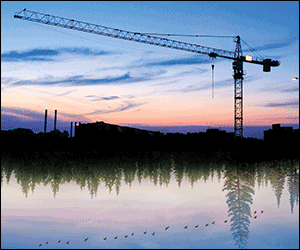 With Metrolinx's expertise in managing transit infrastructure projects, this collaboration has the potential to generate far-reaching positive impacts. By implementing SoilFLO's system, Metrolinx will not only enhance its operational efficiency but also contribute to reducing its ecological footprint, promoting responsible soil usage, and safeguarding ecosystems throughout Ontario.
"Metrolinx has always been at the forefront of sustainable transportation solutions, and we are thrilled to work with them," said Kevin Goldberg, president of SoilFLO. "By combining our expertise in soil management software with their dedication to environmental sustainability, we are confident that this collaboration will drive significant positive change across transportation projects throughout Ontario."
In addition to the direct benefits of improved efficiency and reduced costs, the SoilFLO-Metrolinx agreement aligns with Metrolinx's vision of a cleaner and greener transportation system. Metrolinx's comprehensive sustainability initiatives, which encompass energy conservation, waste reduction, and ecosystem protection, are integral to its commitment to building a sustainable future for Ontario. 
"By having an organization-wide system, Metrolinx can assist our contractors with regulatory compliance, increase the transparency of soil movement across projects, connect projects with excess soil and projects requiring soil, and provide insight into available soil receivers used across our network. This software will also assist with visibility on soil management and develop key performance indicators for soil reuse on our infrastructure projects," said Paula Rotenberg, senior manager of Soil and Groundwater Quality, Environmental Programs and Assessment at Metrolinx.
According to Rotenberg, projects that will use SoilFLO include GO Expansion, the Ontario Line, the Scarborough Subway Extension, the Yonge North Subway Extension and the Eglinton Crosstown West Extension.
Featured image credit: SoilFLO.