Canadian-based Stantec, a global leader in sustainable design and engineering, has reorganized its Environmental Services (ES) leadership team in the United States after successfully integrating three recent acquisitions.
Since 2021, Stantec has acquired select aspects of the North American and Asia Pacific Divisions of Cardno, Cox|McLain Environmental Consulting, Inc. (CMEC), and Paleo Solutions. The three acquisitions are a continuation of Stantec's commitment to sustainability and its ES practice.
Susan Reisbord, executive vice president of Environmental Services, said the integration of the three acquisitions and the talents and leadership of the new staff have propelled Stantec to become a major player in the U.S. environmental services industry. In just three years, the Stantec ES staff has doubled in the U.S.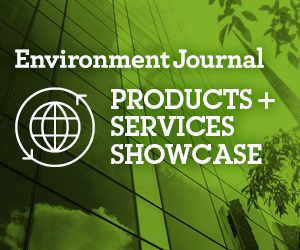 "Whether a client is looking for help with environmental permitting, ecosystem restoration, health sciences, asset transformation, ESG advisory services, or cultural resources, we have the skillset and experience to cover virtually any ES need," she said. "We are on the front lines of helping clients solve their climate change, sustainability, and resilience challenges."
Scott Storlid was named Stantec's U.S. operations business unit leader. Based in Madison, Wisconsin, Storlid brings 35 years to the ES practice and will lead all business operations for ES in the U.S. The US integration also involved naming five regional business operations ES leaders, who report to Storlid, to work with clients across the full spectrum of environmental services.
"Our regional business leaders bring an extraordinary amount of skill and experience to our ES business and will help drive solutions for our clients," said Storlid.
The regional business leaders are:
Rusty Benkosky, West regional business leader: A civil engineer with more than 30 years in the environmental services business, Benkosky has worked on projects ranging from hazardous waste clean-up, climate change, the energy transition, and expert witness work. He has successfully led high growth in net revenue and operating income in every role he has had during his career. An experienced account manager, he currently oversees a large utility account in the western U.S. that started as a small client generating $500,000 annually in net revenue to one of Stantec's top clients with revenues exceeding $30 million in 2022. In addition to being at Stantec for 20 years, Benkosky also was a managing partner in a global consulting firm where he also oversaw high growth. He is a licensed engineer in California, Nevada, Oregon, and Washington, and a licensed contractor in California. He has an MBA in executive leadership.
Yasmeen Sultana, Mountain regional business leader: Based in Portland, Oregon, Sultana's technical experience includes air quality, greenhouse gas, and environmental, social, and governance (ESG) advising. With more than 16 years of experience, she serves as a strategic advisor and high-value solutions provider to clients dealing with emerging and the most-pressing climate-related issues. She has been assisting global energy, power, manufacturing, food and beverage, and federal clients with developing their ESG, sustainability, and carbon programs, strategy, and implementation at scale. Prior to joining Stantec six years ago, Sultana was a partner at a global environmental consulting firm. At Stantec, she served as the business center operations leader in her previous role for Northern California and Pacific Northwest geography.
Ashley McLain, Gulf Coast regional business leader: McLain is an AICP-certified environmental planner and expert in National Environmental Policy Act (NEPA) compliance for linear infrastructure. She successfully managed NEPA compliance projects in the Southwest for more than 25 years from her base in Austin, Texas. Her experience stems from her history assessing environmental impacts of private and public projects with CMEC, where McLain was president and CEO from 2007 through 2021 when the company joined Stantec.
John McInnes, Great Lakes regional business leader: McInnes has more than 30 years of experience characterizing and remediating soil and groundwater contamination for clients throughout the U.S. He served for five years as Stantec's national technical lead for remediation, risk, and industrial hygiene before transitioning to the regional business leader for the Southeast U.S. (Gulf Coast) from 2021-2022. McInnes continues to serve  clients on critical groundwater remediation projects and takes great pride in delivering the full range of Stantec's capabilities to drive value and positive outcomes. Based in Indianapolis, Indiana, he regularly provides litigation support and related services.
Gretchen Thach, East Coast regional business leader: With more than 24 years in the environmental services field, Thach has guided strategic objectives and connected personnel in support of site assessment and remediation projects across numerous countries on six continents. She has experience in the management and performance of environmental assessments, regulatory compliance, and program management. She has managed projects to reduce her client's liabilities across the U.S., Australia, and Latin America. Thach previously led the assessment and remediation business at Cardno prior to joining Stantec.
Featured image: Perico Rookery in Florida. Image credit: Stantec.