Stantec, a global leader in sustainable design and engineering, has been selected by First Mining Gold (FMG) to lead the environmental baseline program for FMG's proposed Duparquet Gold Project in the heart of the Abitibi-Témiscamingue greenstone belt in Duparquet, Quebec.
The firm has assembled a highly qualified team that is experienced in environmental baseline work and federal and provincial environmental assessments for mining projects. BluMetric Environmental Inc. will support Stantec's water-related disciplines.
Stantec's project team consists of a strong local presence, featuring practitioners from the nearby Stantec offices in Amos and Val-d'Or in Quebec, as well as colleagues from Montreal, Quebec City, Northern Ontario, and other offices across Canada and the US. Stantec's environmental services team will operate in close collaboration with FMG and other consultants as a single, integrated team to fulfil the regulatory requirements necessary to obtain approvals.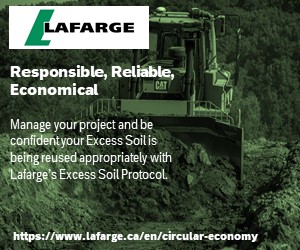 "Stantec is excited to be part of this project and to leverage our expertise in mining projects and environmental services for FMG in their efforts to develop the Duparquet Gold Project," says Fortunato Coppola, an Amos-based mining engineer with Stantec's Environmental Services team. "We've assembled a strong team of experienced professionals with technical knowledge of the mining industry, long-standing knowledge of the region, and a focus on health and safety to lead these studies."
Stantec brings a wealth of environmental services experience in Quebec in many sectors and for a variety of mining projects across Canada. The firm led the Greenstone Gold Mine's (GGM) Hardrock Project in Ontario through a joint provincial-federal environmental assessment process, and continues to work with GGM through the ongoing permitting and approvals process. Recently, Stantec provided expertise for a historically significant critical minerals mining project in Ontario, as Generation PGM's Marathon Palladium-Copper Project became the first mine in the province to receive approval through a Joint Review Panel process.
Featured image: The Duparquet Gold Project will be located in the heart of the Abitibi-Témiscamingue greenstone belt in Duparquet, Quebec. Credit: Stantec.