Staples Canada recently announced that its 2020 purchase of green electricity from Bullfrog Power has reduced its total carbon footprint by 16,613 tonnes. Environment Journal's affiliate publications, Water Canada and ReNew Canada, are proudly printed on 100 per cent renewable resources from Staples Canada.
Since partnering with Bullfrog Power in 2013, Staples Canada has reduced the environmental impact of partner supply chains by choosing green electricity for its print centres, print hubs and locations across Canada. To offset electricity use with green energy, Bullfrog makes sure that for every kilowatt-hour (kWh) of electricity used, a kWh from a pollution-free, renewable source is put on the grid on the company's behalf. Any location can be "bullfrogpowered," even spaces that are owned, leased or shared. No special equipment is required.
"Staples Canada is proud to choose 100% renewable energy from Bullfrog Power to reduce its operational carbon footprint," said Valerie Beaton, a business development manager at Staples Canada. "As a bullfrogpowered business, we're helping to create a cleaner, healthier Canada with green energy."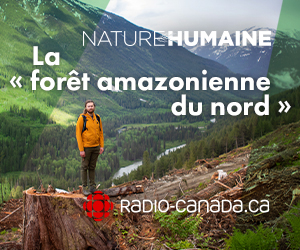 Green energy is just one of the steps Staples is taking to be a green supplier and provide environmentally-responsible solutions for its customers. From in-store recycling services to green product sourcing, Staples has initiated a number of specialty products and programs designed to help reduce its carbon imprint.
Here's an overview of the other initiatives the company is taking:
Free in-store recycling services – With its commitment to recycling and diverting materials from the waste stream, Staples provides customers a recycling service for its technology products, ink and toner cartridges, mobile phones, personal electronics and rechargeable batteries.
Battery recycling program – Staples has partnered with Call2Recycle to collect used batteries (rechargeable and alkaline) from all store locations. Since 2004, Staples has collected over 1 million kilograms of used household batteries, safely recycling them through the program.
School ink recycling program – The program encourages schools across the country to sign up to receive a free ink cartridge collection bin to divert tones from landfill so that they can be responsibly emptied and recycled.
Electronics recycling – Staples, an authorized e-waste provider through the Electronic Products Recycling Association, has teamed up with eCycle Solutions to collect end-of-life electronics at each of its eligible stores. Recyclable items accepted include cell phones, computers, computer parts and more. To date, Staples has collected 20.5 million kilograms of e-waste for recycling.
Writing instruments recovery – In 2012, Staples launched a writing instrument recycling program in partnership with Terracycle to encourage customers to drop off used writing instruments – pens, pencils and markers – which are collected and regularly recycled.
School contest – In collaboration with EcoKids and Earth Day Canada, the Staples Superpower Your School Contest provides 10 exceptional schools with $20,000 worth of new technology in recognition of their Eco-stewardship programs and to further assist them with their environmental and educational efforts.
For further information on Staples Canada's environmental initiatives, click here.
For further information on Bullfrog Power, a Spark Power company, click here.
Featured image from Staples Canada: Oakville location.