As of March 17, 2020, there are 424 confirmed cases of Canadians with coronavirus disease 2019 (COVID-19). The most concentrated provinces are Ontario (177), British Columbia (103), and Alberta (74). Of these cases, there have been four fatalities.
The number of confirmed cases of COVID-19 worldwide has continued to escalate, with 184,976 cases reported on every continent except Antarctica. The virus has claimed more than 7,529 lives, predominantly in China. The rapid onset and spread of this severe acute respiratory virus is proving to be a challenge for scientists and public health officials.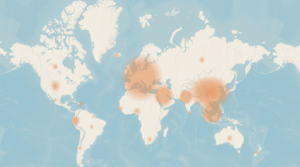 On March 11, 2020, the World Health Organization (WHO) assessed COVID-19 as a global pandemic. "In the past two weeks, the number of cases of COVID-19 outside China has increased 13-fold, and the number of affected countries has tripled," said the WHO Director-General Tedros Adhanom Ghebreyesus in his remarks announcing the pandemic assessment. "Pandemic is not a word to use lightly or carelessly. It is a word that, if misused, can cause unreasonable fear, or unjustified acceptance that the fight is over, leading to unnecessary suffering and death."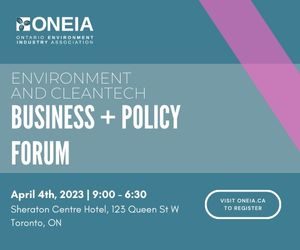 The Public Health Agency of Canada (PHAC) — along with public health authorities at all levels of government across the country — have been working together to ensure that preparedness and response measures are appropriate and adaptable, based on the latest science and the evolving situation.
Provincial health officials are asking people to practice social distancing. This includes avoiding large crowds and minimizing any contact while in public. Many educational institutions, businesses and retailers have temporarily closed while others have implemented reduced operating hours in an effort to stem the spread of the virus through carefully controlled social contact.
Today, to further promote careful social interactions, Premier Doug Ford declared a state of emergency for the province of Ontario. Ford ordered restaurants, public libraries, private schools, day cares, entertainment venues and cinemas to close effective until March 31, 2020. However, grocery stores, pharmacies, important public places, construction and manufacturing facilities will continue operations.
Prevention strategies
Human coronaviruses cause infections of the nose, throat and lungs. They are most commonly spread from an infected person through:
respiratory droplets generated with a cough or sneeze
close, prolonged personal contact, such as touching or shaking hands
touching something with the virus on it, then touching one's mouth, nose or eyes before washing hands.
According to the PHAC, there is an increased risk of more severe outcomes for Canadians aged 65 and over, with compromised immune systems or with underlying medical conditions. The risk for COVID-19 may be increased for certain settings such as: cruise ships, heavily affected areas and international conferences and other large gatherings in enclosed spaces.
The PHAC is advising that it is important for all travellers to self-isolate for 14 days after a return from travel outside of Canada and to self-monitor for symptoms of COVID-19 (fever, cough or difficulty breathing) for 14 days.
In the absence of effective drugs or vaccines, strategies to prevent, control or limit transmission of COVID-19 are as follows:
prompt identification
appropriate risk assessment
management and placement of probable and confirmed cases
investigation and follow up of close contacts.
Prime Minister's restrictions and assurances
Yesterday Prime Minister Justin Trudeau addressed the COVID-19 by accelerating border and travel restrictions. Trudeau announced that the border will be shut to non-residents, excluding Americans. He held this press conference outside Rideau Cottage, where he and his family have been in isolation since his wife, Sophie Gregoire Trudeau, contracted the virus last week.
"We will be denying entry to Canada to people who are not Canadian citizens or permanent residents," said Trudeau. "This measure will carve out some designated exceptions including for air crews, diplomats, immediate family members of Canadian citizens and, at this time, U.S. citizens."
He added that air operators will be formally mandated to prevent all travellers who present symptoms of COVID-19 to board a plane and that as of March 18, only four Canadian airports will be accepting international flights — Toronto Pearson, Montreal Trudeau, Vancouver International Airport and Calgary International Airport.
"I want to remind all Canadians that they should avoid non-essential travel outside of our country until further notice. Canadian travellers should return to Canada via commercial means while it is still possible to do so. Let me be clear. If you are abroad, it is time for you to come home," he warned.
In addition, Trudeau promised support for businesses suffering under the current restrictions: "We will make $10 billion available in additional support for Canadian businesses. This is a tool that has worked before in difficult circumstances and we're confident that it is going to work again. The economic impact of this pandemic is shifting hourly. We recognize the stress and anxiety that it is causing."
Timeline of COVID-19 in Canada
March 11, 2020 – The WHO declares the global outbreak of COVID-19 a pandemic.
March 9, 2020 – Canada confirms its first death related to COVID-19.
February 20, 2020 – Canada confirms its first case related to travel outside mainland China.
February 9, 2020 – Canada expands COVID-19 screening requirements for travellers returning from affected areas to 10 airports across six provinces.
January 30, 2020 – The WHO declares the outbreak of COVID-19 a public health event of international concern.
January 25, 2020 – Canada confirms its first case of COVID-19 related to travel in Wuhan, China.
January 22, 2020 – Canada implements screening requirements related to COVID-19 for travellers returning from China to major airports in Montréal, Toronto and Vancouver.
January 15, 2020 – The PHAC activates the Emergency Operation Centre to support Canada's response to COVID-19.
January 7, 2020 – China confirmed COVID-19.
December 31, 2019 – The WHO was alerted to several cases of pneumonia in Wuhan, China. The virus did not match any other known virus.
Next steps
The WHO and other organizations are encouraging the development of preparedness plans to ensure effective response to the new coronavirus with a focus on human-to-human and animal-to-human transmissions. Environmental experts are advising that the strategy should also take into account the survival of such viruses with regard to environmental factors such as climate and transmissions through air, water and sediments.
In the meantime, health experts recommend keeping home and business environments as hygienic as possible and to take protective measures such as cleaning frequently touched surfaces (like walls, windows, toilets and baths) with bleach and ethanol. Clothes and other textiles should be washed with hot water and detergents. Electronics should also be disinfected accordingly. In places prone to contamination, such as hospitals, cleaners should wear personal protective equipment.
For further information from the Government of Canada, click here.
For further information from the WHO, click here.
Featured images from the WHO.