Current financial analysis is confirming that companies with strong environmental standards are outperforming the wider stock market during the global pandemic of coronavirus disease 2019 (COVID-19).
The coronavirus has significantly disrupted economies and financial markets, but according to a statement from Ashim Paun, co-head of environmental, social and governance (ESG) research at HSBC, shares of companies focused on climate change or ESG issues, outperformed as the virus spread.
"We analysed 613 shares of global public companies valued at over USD500 million where climate solutions generate at least 10 per cent of revenues, plus the 140 stocks with highest ESG scores and values above the global average," says Paun in his statement on March 27, 2020. The analysis provides insight into performance results until March 23, 2020 from December 10, 2019 (the start of the crisis) and from February 24 (when high volatility began).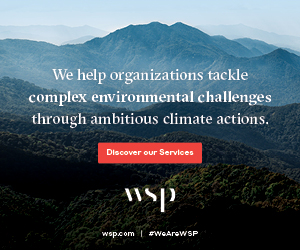 The climate-focused stocks outperformed others by 7.6 per cent from December and by 3 per cent since February. The ESG shares beat others by about 7 per cent for both periods.
Even when assessing the performance of the four categories HSBC uses in its Climate Solutions Database — Environment and Land Use Management, Low Carbon and Energy Production, Energy Efficiency and Energy Management, and Climate Finance — all segments beat the market over both periods, with low carbon companies outperforming by more than 11 per cent since December 20.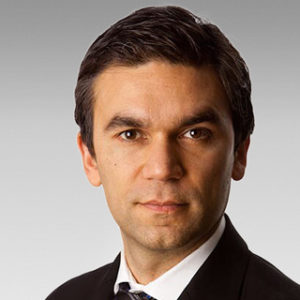 Ashim Paun, Co-head of Environmental, Social and Governance (ESG)
research at HSBC, the largest foreign-owned bank in Canada.
"Our core ESG conviction is that issuers succeed long-term, and hence deliver shareholder returns when they create value for all stakeholders – employees, customers, suppliers, the environment, and wider society," explains Paun. "When crises like COVID-19 manifest, particularly with social and environmental causes and implications, investors can see ESG as a defensive characteristic."
Financial experts are confirming what environmental experts have held for years: companies with good governance practices and high levels of exposure to long-term growth markets such as clean technologies should find themselves better positioned to manage short-term economic shocks and subsequent recovery.
To view the ESG data from HSBC, click here.