IBM has released the results of a new global CEO study which polled more than 3,000 CEOs in over 30 countries on business priorities, challenges and opportunities. The data has revealed that 50 per cent of Canadian CEOs rank "sustainability" as their number one priority – the highest ranking out of the 30 countries (tied with Spain), compared to fifth place average ranking globally.
Interestingly, Canadian CEOs also rank sustainability as their greatest challenge over the next three years — up from second place in 2022 and seventh in 2021. You can download the Canadian report for more stats and insights.
Overall, results show that CEOs are racing to modernize and adopt technologies, like generative AI, as they face pressure from all directions to stay profitable, productive, and increase transparency around ESG and data privacy.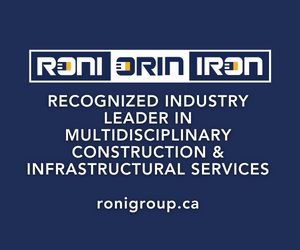 Key Canadian statistics: 
Feeling the pressure: In Canada, productivity and profitability came second (48 per cent) to sustainability (50 per cent) in terms of priority, due to immense ESG pressure from government and regulators above all other stakeholder groups. Globally, sustainability only ranks as the fifth average priority for CEOs, while productivity has moved to top position as the highest priority, as generative AI fuels workforce changes.
Calculating ROI: 78 per cent of CEOs in Canada expect their sustainability investments will return a positive return on investment within five years or less, but only 48 per cent are confident in their ability to report on ESG initiatives with accuracy. They blame several data-related challenges, including unclear reporting across suppliers/partners, poor visibility into data sources/quality, and difficulty gleaning meaningful insights.
Embracing AI: To deliver the results they need, 78 per cent of CEOs in Canada say they have a clear plan for the role advanced AI will play in their organization's decision-making five years from now, and they expect to realize significant value in the coming years from advanced AI and analytics.
Personal incentive: Roughly 43 per cent of Canadian CEOs now have their personal compensation tied to sustainability goals — slightly higher than global counterparts (40 per cent) but, overall, a significant jump from a year ago when the average global figure was just 15 per cent.
"Canadian leaders are realizing sustainability and profitability can go hand-in-hand. With this recognition, they are searching for specific ways to operationalize their sustainability projects, extend their reach, and achieve more concrete targets. To do this successfully, they will need to hone their focus for deeper clarity on their purpose, profit, people, and planet-specific objectives," said IBM Canada President Dave McCann.
"Canadian CEOs are looking to capitalize on generative AI, with most indicating they have a clear plan for the role advanced AI will play in their organization's decision-making five years from now. As they move forward, it is critical they assess its strategic impact on their operations and put measures in place to ensure privacy and fairness."
Featured image credit: Unsplash