Much of the conversation and coverage around the circular economy and emissions reductions puts the focus on government policy decisions and regulations, but there are an increasing number of corporations in the private sector working to get ahead of net zero targets, curb emissions and transition to the plastics circular economy.
Environment Journal recently engaged Jennifer Woolfsmith, vice president of Sustainability at NOVA Chemicals, to discuss the company's multi-billion-dollar investment to expand its sustainability initiatives, reduce carbon dioxide emissions and pilot new cleantech.
In her role, Woolfsmith is responsible for leading the ongoing development and execution of NOVA's sustainability strategy, and internal and external engagement and reporting, while implementing the strategies required to meet the organization's aspiration of reducing its Scope 1 and 2 absolute carbon deioxide emissions by 30 per cent by 2030, and achieving net-zero Scope 1 and 2 emissions by 2050.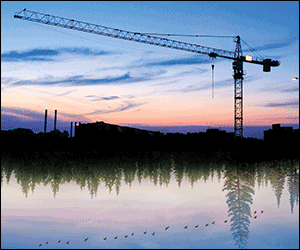 Jennifer Woolfsmith, VP of Sustainability at NOVA Chemicals, is based in Calgary, Alberta.
Since joining the company in 2001, she has held progressive roles within the financial and commercial functions of the organization, and across the European, Canadian and U.S. offices. Most recently, Woolfsmith served as the Chief of Staff to the CEO where she worked alongside NOVA's senior leaders and Board of Directors to develop NOVA Chemicals' 2030 Roadmap to Sustainability Leadership.
A Chartered Professional Accountant (CPA) and Project Management Professional (PMP), Woolfsmith holds a Bachelor of Arts (Psychology) from the University of New Brunswick. A results-driven advocate for change, she also sits on the Executive Council of the Canadian Donation and Transplantation Research Program.
Managing industrial pollution can be challenging at the best of times, but especially now as environmental laws and sustainability policies are more robust, and net zero targets are on the horizon. What prompted you to enter the industry, and what motivated you to take on your current role?
Stepping into the role of VP, Sustainability at NOVA is really a dream for me. I started my career here over 20 years ago and since that time have had the opportunity to move through a variety of functions and geographies, learning our business from many different perspectives and mentors along the way. I am an accountant by trade but have enjoyed my commercial roles the most – particularly the problem-solving aspects and always looking for new and creative ways to add value. This role really connects my financial experience and expertise with that problem solving mentality that I know can help address some of the most significant challenges we all face in creating a low-carbon, zero-plastic-waste future.
NOVA Chemicals has a deep history in Canada, manufacturing a wide variety of chemical and plastic products. For years it has figured prominently on the National Pollutant Release Inventory. The company is now seeking to be a catalyst for change, at home and around the world. How exactly is the company working to curb emissions and transition to the plastics circular economy?
Our 2030 Strategy builds on our existing commitment to develop innovative solutions for our customers while enabling the circular economy and responding to a changing world. We have been a leader in the sustainability space for decades as an original founding member of Responsible Care® and more recently as a founding member of the Alliance to End Plastic Waste (AEPW). We are also working diligently to ensure our 2030 aspirations are both meaningful and achievable.
Our decarbonization roadmap includes utilizing currently or soon-to-be available solutions including efficiency and electrification projects, renewable power and renewable power technologies, clean hydrogen and CCUS [carbon capture, usage and storage], as well as new and emerging technologies to reduce and eliminate production-based emissions through owned-technology like our proprietary Low Emissions Ethylene Process (LEEP™) technology.
We expect to invest $2.5- 5 billion between now and 2030 to achieve our ambitions of reducing our GHG emissions and enabling the circular economy. A key component of this strategy includes building a North American recycling business anchored on state-of-the-art mechanical recycling for the most demanding and premium applications, while continuing to explore advanced recycling technologies to create high-quality, high-performance recyclable and low carbon plastics. This year we launched SYNDIGO rPE [recycled polyethylene], our first brand that features mechanically recycled polyethylene resins made from 100 per cent post-consumer recycled content. Four commercial products are presently available under the SYNDIGO brand, including an FDA-compliant resin for food packaging.
You were involved in the development and implementation of the NOVA Chemicals' 2030 Roadmap to Sustainability Leadership. Tell us about that and about the progress made so far. Are you on target at this time?
We are focused on creating robust and pragmatic plans that will allow us to evolve our ambitions of 30 per cent reduction in Scope 1 and 2 emissions from our 2020 baseline, as well as enabling 30 per cent recycled content in our resin sales into targets. On the decarbonization front we have been performing engineering studies that will allow us to safely and reliably make the changes required to reduce our GHG footprint in our most complex assets, whether that is to electrify more of our asset base or switch to a cleaner fuel such as hydrogen.
On the recycling front we recently announced our first investment in a mechanical recycling facility in Connersville, Indiana. Our new plant is expected to come online as early as 2025 and be the first of many across North America. We are excited to bring the full weight of our technical and innovation expertise to the area of recycling so we can ensure plastic waste remains out of the environment.
What new cleantech is the company employing to help move the needle and achieve a more sustainable future?
Our proprietary LEEP™ technology uses a catalyst to produce ethylene, using fractions of the energy of steam cracking and we are excited about taking this technology beyond pilot to the next stage of development. We anticipate technology verification being complete sometime in 2024.
We also continue our work with Enerkem to build a pilot-scale reactor system that converts syngas produced from used, non-recyclable and non-compostable plastics into feedstocks for virgin-grade plastics. This project continues to progress with the technical scale unit at our pilot location in Edmonton, Alberta.
In 2016, Enerkem's facility in Edmonton became the first ISCC certified plant in the world to convert municipal solid waste into biomethanol. The International Sustainability and Carbon Certification has high ecological and social sustainability requirements.
Anything else you'd like to share with Environment Journal readers?
At NOVA we are committed to a zero-plastic-waste, low-carbon future and we look forward to working with our partners across industry and with government to make that a reality. I personally am energized by this challenge and look forward to doing my part to foster durable and meaningful change for our people, our communities, and our environment.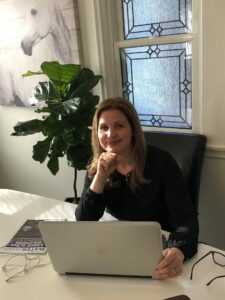 Connie Vitello is editor of Environment Journal. Join the conversation by emailing connie@actualmedia.ca.
Featured image credit: Getty Images.