By Corinne Lynds
When it comes to environmental remediation, it could be a simple "dig and dump" project or it could require a multi-disciplinary approach. Either way, the key to a successful project is having the right team of experts for the job.
This article in a three-part series aims to help guide you through the process. Part one explored where to start and differentiated between a consultant versus a contractor. Part two delves deeper into what qualities should be looked at when selecting a contractor.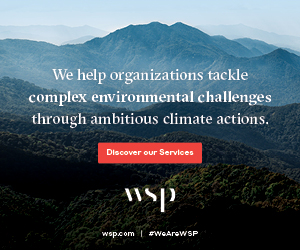 Hire a contractor with project-specific experience
No matter who you speak to — developer, consultant or contractor — the advice is unanimous: Hire an environmental contractor with relevant experience.
"This experience is important because some of the contamination is tricky," explains Bruce Tunnicliffe, president of Vertex Environmental Inc., a Kitchener, Ont.-based environmental remediation firm. "Some of the classes of compounds that are out there behave differently. And someone who doesn't understand the different classes of compounds, or the media they are in (soil, groundwater, vapor) could end up offering only a partial solution."
Christine Skirth from GHD Consulting, a global professional services company, whole-heartedly agrees project-specific experience is a must. As the contaminated site assessment group leader overseeing 44 contaminated site professionals, Skirth has an extensive history working with environmental contractors. Her advice is to hire contractors you've worked with before where possible and search out similar projects to find contractors with the right experience.
"One example is that we are doing a project out on the East Coast right now and there was some uncertainty with the solution that we were coming up with," says Skirth. "So, we went around and visited a few sites where contractors are actually performing that work, so that's how we got to know them."
Mine sites, industrial sites, marine sites all have unique challenges; and likewise contamination is different and can require specialized solutions (fuels, solvents, metals and emerging contaminants such as PFAS/PFOA). Interviews, site visits and reference checks will ensure you find a contractor with the right experience.
Look for an environmental contractor who asks questions, lots of them
No two remediation projects are the same, so there is no way a specialty contractor should be able to offer you a solution, timeline or estimate without asking a whole lot of questions. The Phase 1 and 2 ESAs are a good starting point, but they don't cover everything and they don't cover remediation of the impacts documented.
"Sometimes in our industry, people just really want the work, so they offer a solution without understanding the total problem. That's dangerous because sites don't get cleaned up that way, only one aspect gets cleaned up," warns Tunnicliffe. "Listen to how the contractor talks. If they ask for data and try to understand the problem before offering a solution, that's a really good sign."
Also look for contractors that demonstrate curiosity. Have they researched your company? Have they looked you up on LinkedIn? What do they know about your project? Do the questions they're asking reflect that they have been actively listening to what you have told them so far?
Make sure they have the right safety and environmental certifications/designations
Environments across Canada are governed provincially, so different provinces have different regulations. Before you hire an environmental contractor it's important to make sure they hold all the necessary designations.
This is one area where you need to be especially careful if you're considering a general contractor that does remediation work. Environmental contractors who specialize in dealing with heavy duty remediation projects are held to a higher standard when it comes to health and safety. This just makes sense if you consider the fact they're dealing with more challenging levels and varieties of contaminants. These remediation experts also pre-qualify their subtrades to meet the same standards. If you're talking to a contractor, be sure to inquire about health and safety standards. Look for contractors that hold designations such as COR Certification, ISO 9001, IHSA, and WorkSafeBC.
Jason Stockall, Western Canada HSE Manager with Milestone Environmental Contracting, explains that environmental contractors typically deal with the most challenging jobs, and to do so safely from a people and environment perspective, it's all about effectively managing risk.
"Early in the project lifecycle hazards and environmental aspects are determined while the work scope is being defined. This ensures that even before they arrive at the job location a site specific HSE plan is developed. Knowing what can go wrong and having the right controls in place in the event it does, keeps everyone safe."
Safety on any construction site is critical and should not be taken for granted. The risks on a remediation project are real, combining construction and environmental hazards.
"A recent challenge affecting us all has been the COVID-19 precautions," says Eric Pringle, managing partner of Milestone Environmental Contracting. "For most experienced remedial contractors, the use of specific PPE and decontamination procedures are present on any project and easily adapted to address COVID-19. In many cases, remedial projects were deemed 'essential' and work continued with due precautions and mitigation measures."
Part three of this series will examine community relations, price and using common sense.
Corinne Lynds is content director of Actual Media Inc., parent company of Environment Journal.
This article was initially published earlier this month as a special feature for the Daily Commercial News.
Featured image from Shutterstock.