The Nature Conservancy has appointed philanthropy executive and international expert Leonardo Lacerda as its new global managing director for climate. Lacerda will begin his new role on May 1, 2021.
Lacerda brings nearly 30 years of experience building diversity and inspiring teams to achieve high-level goals in the environment, human development, and social justice sectors. Since 2007, he's served as environment program director for the Oak Foundation where he managed a portfolio of grants in excess of $350 million and built a team to address climate change, marine conservation, and illegal wildlife trade.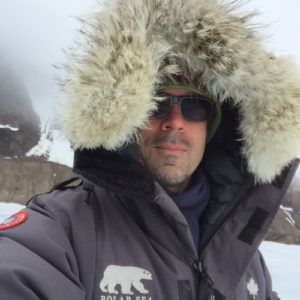 Leonardo Lacerda, New Global Managing Director for Climate, The Nature Conservancy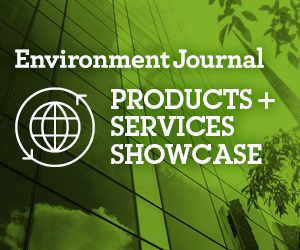 "At a time when the world needs global momentum to tackle the interconnected emergencies of climate change and biodiversity loss, Leonardo brings leadership, creative thinking, warmth, and a deep understanding of environmental and conservation issues to TNC," said Jennifer Morris, TNC's CEO. "As TNC works to bolster nature-based solutions, promote clean energy solutions, and work with global governments to build communities' resilience to climate change, his passion, problem-solving attitude, and work to drive social change will help us reach our goals."
Prior to joining the Oak Foundation, Lacerda held various senior positions with WWF where he worked to assert indigenous people's forest land tenure rights, enabled the establishment of nature parks and preserves in over 50 countries, from the Amazon to the Taiga forests, and helped protect key marine and terrestrial habitat in the Mediterranean.
"TNC – as a science-based, mission-driven, and solutions-focused organization – is leading the way on addressing some of the world's most pressing challenges," said Lacerda. "The world is at a tipping point and we need to act quickly to address climate change and the biodiversity crisis. I look forward to leading a team of passionate, committed, creative, and talented individuals, to harvesting the formidable diversity of the global TNC network, and to building the partnerships that will deliver on high impact climate mitigation and adaptation efforts."
Lacerda's appointment follows a rigorous hiring process that saw candidates from five countries with various backgrounds in government, non-profit, industry, scientific, and academia. He received his B.A. in international relations from the University of Brasilia in Brazil and his M.A. in International Relations – with a focus on international relations and Latin America – from Johns Hopkins University, Paul Nitze School of Advanced International Studies.
Lacerda, who holds dual Brazilian and Swiss citizenship and is fluent in five languages, will be based in Brazil. In his spare time, he enjoys the outdoors, reading philosophy, playing bossa nova on the guitar, and translating poetry.
The Nature Conservancy is a global conservation organization dedicated to conserving land and water. Guided by science, the organization creates innovative, on-the-ground solutions to the world's toughest challenges so that nature and people can thrive together. Working in 72 countries and territories: 38 by direct conservation impact and 34 through partners, TNC uses a collaborative approach that engages local communities, governments, the private sector, and other partners.
For a link to The Nature Conservancy office in Canada, click here.
Featured image from The Nature Conservancy.