By Colin Isaacs
At 270 pages Canada's  2030 Emissions Reduction Plan: Canada's Next Steps to Clean Air and a Strong Economy, released on March 29, is probably the largest environmental policy statement ever released by the Government of Canada. Prime Minister Justin Trudeau's plan, tabled by Minister of Environment and Climate Change's Steven Guilbeault, exceeds by almost 100 pages the tome Canada's Green Plan for a healthy environment, released by Prime Minister Brian Mulroney's Environment Minister Lucien Bouchard in 1990.
Some are calling the targets ambitious, whereas others are critical of the specifics, questioning the ability to deliver results. Despite its size, the 2030 Emissions Reduction Plan is mostly a description of initiatives already underway. There are hints of a multitude of new initiatives but the number of new initiatives actually presented is quite small. Typically most of the new initiatives follow the usual government approaches of either throwing money at the problem ($9 billion worth that will include incentives for zero emission transportation and clean energy) or passing a regulation to control behaviour (Canadian Net-Zero Emissions Accountability Act).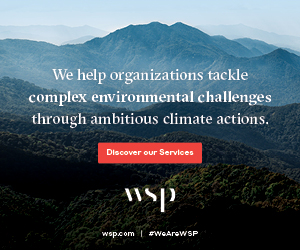 In this plan, there could be more emphasis and initiatives that use other available tools, such as education, economic instruments, or encouraging social responsibility, to influence society's behaviour. The plan has also been criticized for being short on details and weak on predicting the achievability and the expected results of new sector by sector initiatives.
However, the commitment of the federal government appears to be strong and the success or otherwise of an extensive plan of this kind will depend entirely on how much effort every sector of the Canadian economy, those identified in this plan and those yet to be targeted in future years, puts into delivering results.
Image credit: Government of Canada.
The following is a summary of the new initiatives announced in the 2030 Emissions Reduction Plan.
Economy-Wide Initiatives
Recapitalize and expand the Low Carbon Economy Fund to leverage further climate actions from provinces and territories, municipalities, universities, colleges, schools, hospitals, businesses, not‑for‑profit organizations, and Indigenous communities and organizations.
Explore measures that help guarantee the price of carbon pollution.
Work to advance Indigenous Climate Leadership.
Accelerate regional growth opportunities and energy systems transformation through Regional Strategic Initiatives.
Release a plan to reduce methane emissions across the broader economy, including regulations which reduce methane emissions from oil and gas and landfills.
Buildings
Invest in and develop a "national net zero by 2050" buildings strategy.
Develop a Low Carbon Building Materials Innovation Hub.
Develop regulatory, standards, and an incentive framework to support the transition off fossil‑fuels for heating systems.
Develop an approach to require EnerGuide labeling of homes at the time of sale, and design a complementary Climate Adaptation Home Rating Program.
Launch a new Net Zero Building Code Acceleration Fund.
Improve federal capacity and technical support to provinces, territories and key stakeholders for the development and adoption of net zero emission codes, and alteration to existing buildings codes.
Develop an approach to increase the climate resilience of the built environment.
Contribute and provide loan funding to support the low‑income stream of the Greener Homes Loan Program which will support increased energy savings.
Provide funding to establish a Greener Neighbourhoods Pilot Program, which will retrofit homes or units in up to six communities across the country using an aggregated building retrofits approach based on the Dutch "Energiesprong" model which quickly makes buildings more efficient without requiring major construction projects.
Provide funding to support deep retrofits of large buildings through a retrofit accelerator initiative.
Provide funding to support a decarbonized and climate resilient construction sector through the development of standards and building codes, the establishment of a Centre of Excellence, research and development activities — including a concrete and cement R&D initiative, timber construction R&D initiative, and multi‑sector collaboration challenges — and a procurement challenge.
Electricity
Provide funding for the Smart Renewables and Electrification Pathways Program to support additional renewable electricity and grid modernization projects.
Provide funding to support predevelopment work of large clean electricity projects, in collaboration with provinces, through the Electricity Predevelopment Program.
Provide funding for the creation of the Pan‑Canadian Grid Council to provide external advice to the Government of Canada to promote clean electricity infrastructure investments.
Establish Regional Strategic Initiatives to work with provinces, territories and relevant stakeholders to develop regional net‑zero energy plans.
Lead engagement across Atlantic Canada to shape a clear path forward for the Atlantic Loop initiative.
Support de‑risking and accelerating the development of transformational, nation‑building interprovincial transmission lines that connect supplies of clean power to locations that currently rely heavily on fossil fuels for power generation.
Heavy Industry
Expand the Industrial Energy Management System to support ISO 50001 certification, energy managers, cohort‑based training, audits, and energy efficiency‑focused retrofits for key small‑to‑moderate projects.
Transportation
Develop a light duty vehicle (LDV) zero emission vehicle (ZEV) sales mandate, which will set annually increasing requirements towards achieving 100 per cent LDV ZEV sales by 2035, including mandatory interim targets of at least 20 per cent of all new LDVs offered for sale by 2026 and at least 60 per cent by 2030.
Launch an integrated strategy to reduce emissions from medium‑and heavy‑duty vehicles (MHDVs) with the aim of reaching 35 per cent of total MHDV sales being ZEVs by 2030. In addition, the Government will develop a MHDV ZEV regulation to require 100 per cent MHDV sales to be ZEVs by 2040 for a subset of vehicle types based on feasibility, with interim 2030 regulated sales requirements that would vary for different vehicle categories based on feasibility, and explore interim targets for the mid‑2020s.
Provide funding to extend the Incentives for Zero‑Emission Vehicles Program (iZEV) for light‑duty vehicles for three years.
Provide additional funding for ZEV charging stations, in support of the Government's objective of adding 50,000 ZEV chargers to Canada's network.
Provide funding for a purchase incentive program for MHDVs, to retrofit large trucks currently on the road, and for hydrogen trucking demonstration projects that address barriers to long‑haul zero emission trucking commercialization.
Provide funding to support Greening Government fleet electrification commitments.
Agriculture
Provide funding to the Agricultural Climate Solutions: On‑Farm Climate Action Fund.
Provide funding for a resilient agricultural landscapes program to support carbon sequestration, adaptation and address other environmental co‑benefits.
Triple funding for the Agricultural Clean Technology program by broadening and expanding the scope of the program.
Invest in transformative science for a sustainable sector in an uncertain climate and net‑zero economy for 2050. This funding will support fundamental and applied research supporting a path to net zero emissions, knowledge transfer, and developing metrics.
Nature-Based Solutions
Introduce a Natural Infrastructure Fund to support projects that use natural or hybrid approaches to protect the natural environment, support healthy and resilient communities, contribute to economic growth, and improve access to nature for Canadians.
Invest additional funding in the Nature Smart Climate Solutions Fund to deliver additional emission reductions from nature‑based climate solutions. The Fund supports projects that conserve, restore and enhance wetlands, peatlands, and grasslands to store and capture carbon.
The single largest contributor of greenhouse gas emissions in Canada is the oil and gas sector. Government initiatives for Oil and Gas are still under development. According to the plan, the federal government wants to reduce oil and gas emissions by two-fifths. A hard cap and the elimination of fossil fuel subsidies are on the horizon.
According to the report, an industry that developed creative ways to extract oil from the ground is also capable of pursuing new technologies to make the whole process cleaner and greener. "Canada's oil and gas industry is currently generating record cash flow. If deployed strategically, these funds could enhance carbon competitiveness and enable the sector to do its fair share in contributing to the country's climate goals."
In addition, the report contains headings for Waste, Enabling, and Greening Government for which current initiatives are described but no specific new initiatives are presented.
The full Emission Reductions Plan can be found here.
For additional coverage, click here.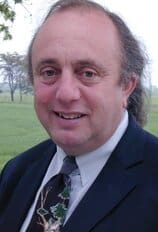 Colin Isaacs is a chemist with practical experience in administration, a municipal council, the Ontario Legislature, a major environmental group, and, for the past three decades, as an adviser to business and government. He is one of the pioneers in promoting the concept of sustainable development for business in Canada and has written extensively on the topic in the popular press and for environment and business platforms.
Featured image credit: Getty Images.