The Alberta government is investing a substantial $750 million from its Technology Innovation and Emissions Reduction (TIER) fund, which is funded by large industrial facilities, to create thousands of jobs and help industry's largest emitters to reduce their emissions.
"These projects will create jobs, grow our economy and help the environment. That's why we created the TIER program – to show the world that Alberta is an environmental leader while making our economy more competitive," said Alberta Premier Jason Kenney.
Alberta's government will invest up to $750 million from the TIER fund and other public funding. This investment will be more than doubled by additional dollars from industry and other sectors, leading to more than $1.9 billion in total funding.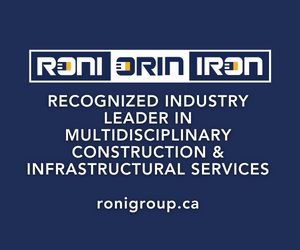 "We'll stand by our industries and workers and we won't leave our resources in the ground, as some have suggested we do. There is a better way. Alberta is a province of innovators who are helping our world-class energy industry reduce emissions while creating jobs and getting Albertans back to work," said Jason Nixon, Alberta's Minister of Environment and Parks. "This money from Alberta's TIER program will get almost 9,000 Albertans working again. And, the technology that they develop will not only make life better for Albertans, but will help the world reduce emissions."
Carbon capture, utilization and storage (CCUS) is an example of the technology the TIER fund is supporting. This technology can capture, use and store up to 90 per cent of carbon dioxide emissions produced from the use of fossil fuels in industrial activities, preventing those emissions from entering the atmosphere.
New funding for industry
This TIER funding includes $80 million for Alberta's new Industrial Energy Efficiency and Carbon Capture Utilization and Storage (IEE CCUS) Grant Program. This program offers funding for industrial energy efficiency and CCUS projects. It is expected to help Alberta's industries reduce emissions, increase competitiveness, cut costs and improve energy efficiency through technology and equipment upgrades. The program is estimated to create hundreds of jobs and could reduce about 300,000 tonnes of emissions per year, depending on the types of projects that are submitted.
Successful projects will be chosen through a competitive evaluation process. Eligibility details include the following:
The IEE CCUS program is for improvements at facilities that are regulated, or eligible to be regulated, by the TIER regulation.
Successful applicants are eligible to receive up to 75 per cent of project costs, up to a maximum of $20 million.
There is no minimum or maximum total project cost eligibility requirement.
Existing projects are eligible; however, grant funding cannot be used toward retroactive project costs.
The deadline to apply is Oct. 30.
For further information, including application forms and evaluation criteria, click here:
IEE CCUS website
"Capital Power is dedicated to advancing low-carbon solutions, including carbon conversion, to power a sustainable future for all. The province's support for this kind of critical technology is key to ensuring our energy system can continue to provide reliable, affordable power while lowering emissions and companies like Capital Power can become carbon neutral by 2050," said Brian Vaasjo, president and chief executive officer, Capital Power. "These funding announcements, including the enhancements to the TIER program, demonstrate Alberta's commitment to innovation, collaboration and creating a strong, thriving and healthy future for all who live, work and do business in this province."
Emissions Reduction Alberta
The TIER fund investment also includes $9.5 million through Emissions Reduction Alberta to support several carbon capture, utilization and storage projects that are creating jobs and reducing emissions, including:
$3 million for Carbon Corp's carbon nanotube technology (CNT), with the potential to produce more economic and more sustainable, higher-quality carbon nanotubes made of recycled carbon dioxide. The company's project aims to reduce the amount of cement in concrete, making it lighter, stronger, and less emissions intensive. This technology is being tested at the Alberta Carbon Conversion Technology Centre in Calgary.
$1.5 million for Carbon Upcycling Technologies, a Calgary-based start-up that uses captured carbon dioxide to enhance materials like concrete, plastic and batteries. Carbon Upcycling Technologies is one of the top carbon utilization companies in the world. This technology is also being tested at the Alberta Carbon Conversion Technology Centre in Calgary.
$5 million toward Accelerating CCS Technologies, a collaboration between 17 countries coordinated by the Research Council of Norway. The goal is to forward calls for proposals that address environmental, technological, social and economic challenges by accelerating cost-effective CCUS technology. Alberta is the only subnational representative involved in funding this $50-million international partnership.
"We need a global, collective effort to accelerate technologies that cost-effectively capture carbon dioxide. Investments and partnerships like these are critical to helping Alberta leverage its own investments in CCUS," said Steve MacDonald, CEO of Emissions Reduction Alberta.
Featured image: Jason Nixon, Alberta's Minister of Environment and Parks makes the announcement regarding the TIER fund investments.