Selected from over 10,000 nominated innovators, Cleantech Group's 2022 Global Cleantech 100 list represents leading innovative and promising companies that are working to take the world from climate action commitments to global efforts to reach net zero.
The 13th annual edition of the Global Cleantech 100 combined Cleantech Group's research data with qualitative judgements from nominations made by an 86-member expert panel composed of leading investors and executives active in technology investment and innovation scouting. From pioneers and veterans to fresh entrants, the expert panel broadly represents the global cleantech community and results in a list with a powerful base of respect and support from many important players within the cleantech innovation ecosystem.
"We have the science and ingenuity to solve most of the issues and there is the investment capital, in both private and public markets, to propel a three-decade transformation, to net zero." said Richard Youngman, CEO of the San Francisco, California-based Cleantech Group.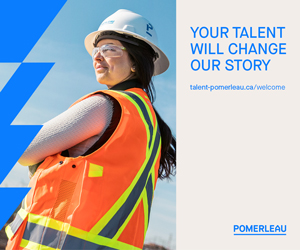 "The fact that 13 of the top 100 companies are Canadian is a testament to Canada's leadership role in the global clean energy transition," said Canada's Minister of Natural Resources, Jonathan Wilkinson. "I would like to congratulate the 13 Canadian companies that were named a 2022 Global Cleantech 100 Company."
The Canadians on the list include the following:
Svante, for example, builds scrubbing systems that remove carbon dioxide from emissions of heavy industries like steel and aluminum manufacturing. Svante's technology is currently in use at industrial facilities in Lloydminster, Saskatchewan, and Richmond, British Columbia. The company is also part of a partnership that is working to deploy carbon capture technology at a cement plant in Colorado, which could sequester two million tonnes of carbon dioxide a year and permanently store it underground.
"With each company making significant contributions to accelerate national and global net-zero targets, they are the driving force behind what makes Canada one of the global leaders in this sector. They are the product of Canada's strong and dynamic cleantech sector, which contributed $31B to Canada's GDP in 2020," added Wilkinson.
NRCan is proud to have supported eight of these companies through initiatives such as Breakthrough Energy Solutions Canada and the Energy Innovation Program.
Download the full report here.