The City of Toronto has selected 12 mentees to participate in the first cohort of the Women4Climate Toronto (W4CTO) Mentorship Programme. Created in partnership with C40 Cities, the program will contribute to the development of the next generation of female climate leaders in Toronto.
W4CTO combines mentoring, training, and networking opportunities with the goal of empowering mentees to bring their climate-related project, ideas, or business start-up to life. The program will run until April 2021, with assistance from the city's local sponsors: presenting partner RBC, and supporting partners EY, EllisDon, Toronto Life, and Flare Magazine.
"I want to congratulate all of the women who have stepped forward to develop their ideas and projects to address the climate crisis as part of our Climate4Women programme," said Toronto Mayor John Tory. "A special thanks to the mentors who I know will bring much skill and experience to the process and for taking time to help build this program and provide opportunities to eager, and motivated mentees. By supporting emerging climate leaders, we can work towards tangible solutions and ensure that Toronto is at the forefront of the fight against climate change."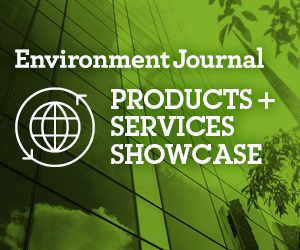 The mentees were selected through a competitive three-step jury selection process, with jurors from the City and the private, research and not-for-profit sectors. The mentees' projects support the goals of city's TransformTO climate action strategy and other key strategies including: the Resilience Strategy, Long-Term Waste Management Strategy, and Ravine Strategy.
The Women4Climate Toronto mentees and projects are:
Anelia Victor: ANEW – Textile Waste Reduction Sculpture
Ann Chen: Fill Up! – Unpackaged Personal Care Products to Universities
Anum Khan: Hydro Intelligence
Corals Zheng: Shift from Turf Grass to Native Plants – Guideline Development
Erika Reyes-Bolanos: Inwit App – Identifying Waste-free Restaurants and Facilitating Container Borrowing
Hillary Scanlon: Sustainability Through an Inclusive Lens: The Wastefinder App
Jane Ji: League for a Green Future – Educational Game Development
Jessica Hui: Westra Project – Revitalizing Unused Park Space into Dry Stormwater Ponds
Kristine Lorzano: The Zero Waste Refillable Market on Wheels
Marie Sophie Angoh: Improving Waste Diversion Rates at Toronto's Events
Melanie Williams: Youth Climate Action and Leadership Incubator
Rachel Wang: The Bike Brigade – Volunteer Bike Deliveries for Community Organizations
Each mentee will be paired with a local mentor in a related field to support the end-to-end development of the mentee's climate project. Due to the COVID-19 pandemic, the program will begin virtually and progress to in-person activities when permitted.
"I am excited to welcome the 12 mentees to Toronto's inaugural Women4Climate programme. This programme is an investment in ideas, people and a more sustainable future," said Toronto Councillor Jennifer McKelvie (Scarborough-Rouge Park) and the Mayor's Environment and Resilience Champion. "The commitment of these exceptional women shows us that Toronto's future climate change work is in good hands. We also welcome and thank the strong female mentors whose success paved the way for future generations."
Following the program, the city and its partners will host a pitch competition to further assist one climate project in contributing to a healthier, more sustainable and resilient Toronto. The winner will receive additional support to advance her project, along with a $20,000 cash prize for professional and idea development.
Toronto is one of three Canadian cities, and 17 cities globally, participating in this program, which aims to support 500 women across the globe to accelerate their climate projects.
For further information about the W4CTO program, click here.