The latest version of the Toronto Green Standard (TGS) came into effect on May 1, 2022 for new development applications. The TGS is a critical component to address the City of Toronto's ambitious Transform TO Net Zero Climate Strategy, approved by City Council in December 2021, which articulates a community-wide greenhouse gas (GHG) emissions goal of net zero by 2040.
Since 2010, the TGS has set out the requirements for high-performance, new development in Toronto with a goal to improve air and water quality, manage stormwater onsite, enhance the urban forest and biodiversity and provide energy efficient buildings.
Since its introduction, the TGS has resulted in annual GHG emissions reductions of 169,383 CO2e (carbon dioxide equivalent), which equates to taking 52,000 cars off the road every year.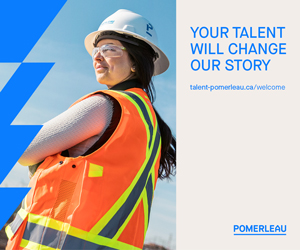 "As a city, we have worked hard to take a leadership role in addressing the impacts of climate change including green development. In 2010, the City introduced the first Green Roof Bylaw in North America, and in that same year we introduced a made-in-Toronto green development standards program – the first of its kind in North America to combine mandatory targets with incentivized, voluntary targets," said Toronto Mayor John Tory.
"The Toronto Green Standard has resulted in more than 2,100 construction projects meeting Tier 1 targets. The leadership shown in this area continues with the latest update of the Toronto Green Standard and will help us push for more low-emission, high-performance development projects that will get us closer to reaching out TransformTO climate goals."
Now in its fourth version, the updated TGS places a larger emphasis on addressing the climate emergency. TGS Version 4 raises the bar once again to limit GHG emissions from newly constructed buildings, providing electric vehicle charging in parking spaces and enhancing stormwater management and landscape requirements. Newly constructed City buildings need to be net-zero, under TGS Version 4.
TGS Version 4 introduces new voluntary tracking requirements for building construction and landscaping materials, which can contribute to up to 80 per cent of GHG emissions over the life of a building. Two ground-breaking studies funded by The Atmospheric Fund currently underway will identify potential future performance requirements for "embodied emissions" in building materials such as concrete, steel and insulation in small and large buildings.
The TGS Version 4 consists of three tiers of performance measures with supporting guidelines that promote sustainable site and building design. Tier 1 is mandatory through the planning approval process. Tiers 2 and 3 are higher level voluntary standards associated with financial incentives verified post construction. Future versions of the TGS will be released in 2025 and 2028. By 2028, the City will require very low emission buildings by requiring all new development to meet what is now the highest tier of performance.
Looking ahead, TGS Version 4 and future versions that come into effect in 2025 and 2028 will result in 30.5 metric tonnes of cumulative emissions reductions by 2050, which equates to removing more than nine million cars from our roads.
The city has demonstrated leadership in sustainable new construction. Toronto Community Housing Corporation's new developments at Alexandra Park, Regent Park and the Don Summerville apartments have aimed for the highest performance levels. City-owned facilities including the Mount Dennis Childcare Centre, the new Paramedic Multi-function Station and the North East Scarborough Community Centre are being constructed to meet the requirement of net-zero GHG emissions.
Toronto also recently announced a mass timber pilot program, which will take a new climate action approach to development of a city-owned site at Dundas Street and Ossington Avenue. The project is being designed to the highest tier of TGS Version 4. To reach this tier, the project will see no on-site fossil fuel use, maximize on-site renewable electricity, and use mass timber and other low-carbon materials as much as possible. As a result, this building will have near zero GHG emissions.
Key changes and highlights of the TGS Version 4 that came into effect on May 1:
• Net-zero: Advancing energy performance to the next tier on the pathway to requiring near zero GHG emissions buildings for mid- and high-rise residential and non-residential buildings by 2028. All new non-residential, City-owned buildings to be designed to achieve net-zero GHG emissions.
• Embodied carbon: New requirements for Tier 2 and 3 and City-owned projects to track and report on the GHG emissions of building structural and envelope components and landscaping materials and updated requirements for sustainable building materials.
• Electric vehicles: Tier 1 will require 100 per cent of residential parking spaces and 25 per cent of non-residential spaces to be electric vehicle (EV) ready.
• Water management: New requirements have been added to Tier 1 for "green streets" and on-site "green infrastructure" – a natural systems approach to managing stormwater.
• Ecology, biodiversity: Enhanced Tier 1 requirements for regionally appropriate plants for sites within natural heritage and ravine protected areas; increased bird protection through requiring visual markers on the first (exterior) surface of glazing and dense patterns on facades with higher bird collision risk.
More information about the TGS, including the updated fourth version and profiles of projects, is available on the City's Toronto Green Standard webpage:
www.toronto.ca/city-government/planning-development/official-plan-guidelines/toronto-green-standard/
More information about TransformTO, Toronto's Net Zero Climate Action Strategy, is available on the TransformTO webpage: www.toronto.ca/services-payments/water-environment/environmentally-friendly-city-initiatives/transformto/.
Featured image credit: Mwandi Gatheca @unsplash.