The University of British Columbia (UBC) BioProducts Institute is working to ensure that the response to the COVID-19 pandemic doesn't derail sustainability goals.
As part of UBC's Faculty of Applied Science, the BioProducts Institute develops ways to use renewable resources existing in nature as alternative solutions to fossil fuel derived  materials.
One major development has been the Can Mask:  a biodegradable face mask created with natural cellulosic fibres and nano-materials made from wood-based products  that match the performance of disposable polypropylene masks. "It allows breathability and, at the same time, is very effective in stopping small particles coming through," explains Orlando Rojas, Professor and Canada Excellence Research Chair, and scientific director at the BioProducts Institute.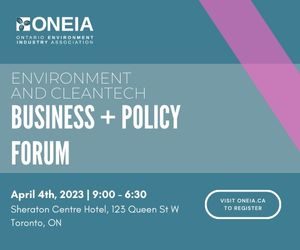 There has been an unprecedented increase in food take-out, goods deliveries, and use of plastic grocery bags over reusable fabric totes in order to minimize viral transmission. This past June, Toronto collected nearly 27,000 tonnes of residential garbage, a 12 per cent increase from 2019. Responding to COVID has caused several communities to lose ground in their efforts to reduce plastic use.
Along with single-use plastics, discarded disposable face masks are one of the most visibly obvious signs of COVID's environmental impact. Birds and marine life are getting entangled in them, in the same way they do with plastic six-pack rings. And what's just as dangerous is the pandemic's less visible environmental impact, such as plastic contaminating water in treatment facilities.
The fate of these non-decomposable materials is also contributing to COVID's heavy carbon footprint, Professor Rojas says. "The average time that we use our single-use plastic is 12 minutes. Nevertheless, they will be persistent in the environment for hundreds or thousands of years. So, you can see the imbalance: a material that we use for a very short time has a persistence in the environment—land, as well as water. This is a major issue, because water is really the most important resource that we have."
Along with tackling COVID's plastic problem, the BioProducts Institute is actively developing other solutions for wearable textile materials used for Personal Protective Equipment (PPE) and structural materials like thermal insulation—something integral for cold winter months, as we spend more time at home than ever.
For further information, click here: Can Mask
Featured image credit: Professor Orlando Rojas by Paul Joseph.