The University of Guelph (U of G) Board of Governors has decided to divest from fossil fuel companies in its endowment portfolio. U of G is among the first universities in Canada to make such a commitment to carbon reduction targets.
The April 22 decision follows a recommendation from the university's administration and the Board's finance committee. Starting this month, the university will divest from the ownership of fossil fuels within its endowment portfolio investment fund over a five-year period.
"Today's decision is part of the University's broader commitment to sustainability," said Shauneen Bruder, chair of the Board of Governors. "Finding and supporting ways to live and work sustainably is fundamental to improving life – U of G's core mission. To us, sustainability is about stewarding our valued resources – our people, our campus and our planet – and to meet the needs of today without compromising the ability of future generations to meet their own."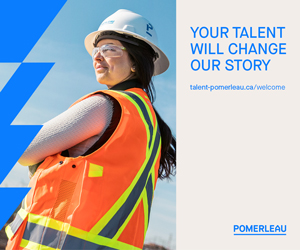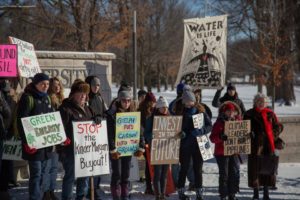 Bruder explained the decision was the culmination of a multi-year plan to lessen the environmental impact of the University's endowment investments and to be a leader in advancing sustainability.
With input from students and the advocacy organization, Fossil Free Guelph, a plan was developed after many months of extensive analysis and substantive discussions. It included a commitment to evaluation, planning and long-term carbon reduction targets.
"Our students helped the University shape our thinking and timing about the positive actions needed to meet the complex challenge of climate change," Bruder said.
Since 2019, the university has also become a signatory to the United Nations Principles for Responsible Investment and has been engaged in sector-wide discussions to pursue responsible investing and consider environmental, social and governance criteria.
The university has also engaged external investment advisers to review its investment strategy and analyze the endowment portfolio to ensure continued strong investment returns as it transitions the portfolio.
U of G's endowment fund is made up of restricted accounts used primarily to fund student assistance such as scholarships and bursaries. The fund also supports research, strategic initiatives, equipment, library acquisitions and endowed faculty positions.
According to Don O'Leary, U of G's vice-president (finance, administration and risk), this prudent and successful process, combined with the university's commitment to sustainability both locally and globally, led to the recommendation and decision for divestment from the endowment fund.
O'Leary added U of G hopes to serve as a sector leader and role model on sustainable practices and responsible investing. The university has already reduced the greenhouse gases it produces to below 1990 levels and will further reduce these emissions by 37 per cent by 2030 and 80 per cent by 2050.
For further information, click here.
Featured images from Fossil Free Guelph.