As part of the University of Ottawa's efforts in sustainability and social accountability, the Faculty of Medicine has appointed Dr. Husein Moloo as Director of Planetary Health, a first for Canadian universities.
The appointment of Dr. Moloo as the maiden director of Planetary Health is part of the Faculty's contribution to the university's "Transformation 2030" pledge to promote use of greener practices and activities on campus, and beyond. The appointment of Dr. Moloo, an Associate Professor of Surgery at the Faculty of Medicine, comes at a time when the World Health Organization has declared the climate crisis as the largest public health emergency.
"With the current climate crisis, we need everyone pulling in the same direction," says Dr. Moloo. "There still isn't a realization that healthcare contributes substantive amounts of greenhouse gases and strategies are needed to address this quickly. If you take healthcare as its own global entity, it would rank as the fifth highest country in terms of emissions."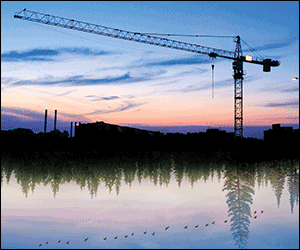 Dr. Husein Moloo, the University of Ottawa's Director of Planetary Health.
Dr. Moloo's mandate will see him usher in initiatives and best practices across the Faculty of Medicine, with an eye to extending them to the University's partner institutions. Initial priorities will look at decreasing the Faculty and its partner's footprint; researching the effects of healthcare on the environment and on the impact of climate change on human health; and building an educational curriculum around it.
The University of Ottawa is committed to becoming a zero-carbon campus by 2040 and a zero-waste campus by 2050.
"Environmental cost and social accountability are important focus areas, so we need to create a change in culture that looks beyond economic costs," added Dr. Moloo. "Wouldn't it be fantastic if Planetary Health was one of the main things included longitudinally within the curriculum? We are educating future medical professionals and scientists so we need to seize this opportunity to empower our learners if progress is going to be made."
Dr. Moloo expects this announcement to create stronger ties and collaboration with other environmentally ambitious academic institutions from across Canada and around the world.
The Dean of the Faculty, Dr. Bernard Jasmin, is delighted to see this move forward as the Faculty of Medicine embraces sustainability in all its forms.
"The launch of this new initiative within the Faculty of Medicine, together with the appointment of Dr. Moloo, is not only timely but absolutely necessary," says Jasmin. "Looking at all the recent and tragic climate-related events worldwide including the fact that July 2021 was the hottest month ever recording on Earth, provides ample justification for urgently acting. Our concrete actions in this regard further highlight our vision for a healthier world and planet as well as our commitment to sustainability and social accountability."
Featured images from University of Ottawa.