A Guide to Canada's Impact Assessment Act, 2020 Edition (formerly Guide to the Canadian Environmental Assessment Act) introduces substantive changes that broaden the scope of all federal assessments.
The new federal Impact Assessment Act (IAA) which came into force on August 28, 2019, represents a fundamental shift in federal environmental assessment in Canada. The move from environmental assessment to impact assessment has resulted in a need for guidance on how the new legislation differs from the old and the ramifications of those differences. That's what A Guide to Canada's Impact Assessment Act, 2020 Edition aims to provide.
Written by three environmental lawyers, the guide offers valuable insight into the new Act as well as a detailed review of each of the processes that now govern impact assessment. In particular, practitioners of impact assessment and environmental, resources and infrastructure law will benefit from: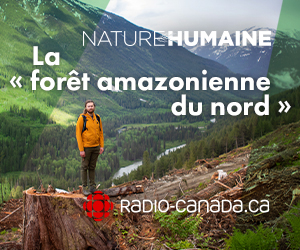 The overview of the IAA, including the most relevant features
A 10-point summary of the application and administration of the IAA
Commentary prepared by a team of leading environmental lawyers
The full text of the IAA and the accompanying regulations
The full text of the IAA's predecessor statute, the Canadian Environmental Assessment Act, 2012
As the first legal reference on the new legislation, the guide will be valuable for the following environmental practitioners:
Environmental consultants who are responsible for assessing the significance of environmental effects under IAA and numerous environmental regimes across Canada
Environmental, energy, aboriginal law, and natural resources lawyers in public and private practice who advise clients on IAA issues and the significance of effects in numerous legal contexts
Management and in-house counsel in the energy, mining and natural resources sectors who seek to comply with IAA and design projects to avoid or minimize significant environmental effects
Regulatory personnel who administer IAA and other federal, provincial, territorial and self-government regimes that focus on the significance of environmental effects
Teachers and advanced environmental studies students interested in environmental assessment inside and outside Canada
Featured authors are:
Rodney Northey, a partner in the Toronto office of Gowling WLG (Canada) LLP and national practice group leader of environmental law at the firm. Northey has been in private practice since 1990 and is certified by the Law Society of Upper Canada as a specialist in environmental law.
Liane Langstaff, an environmental lawyer in Gowling WLG's Toronto office. Langstaff was called to the bar of Ontario in 2016. Prior to law school, Liane earned a B. Sc. in Environmental Sciences from the University of Guelph. Her environmental assessment practice includes advice to municipalities and businesses.
Anna Côté, an environmental lawyer in Gowling WLG's Toronto office. Her current work focuses on the intersection of environmental and land use planning law, including federal and provincial environmental assessment work for municipalities and Indigenous groups, which has involved appearances before a federal environmental assessment review panel.
For further information, click here.