The Davos Agenda virtual event this week is offering a global platform of 2022 for world leaders to come together to share their visions for the year ahead.
For over 50 years, the World Economic Forum has been the international organization for public-private cooperation. The Davos Agenda 2022 is the focal point at the start of the year for leaders to share their outlook, insights, and plans relating to the most urgent global issues. The meeting will provide a platform to accelerate the partnerships needed to tackle shared challenges and shape a more sustainable and inclusive future.
The week long virtual event, taking place on the World Economic Forum website and social media channels on January 17-21, 2022, will feature heads of state and government, CEOs and other leaders. They will discuss the critical challenges facing the world today and present their ideas on how to address them.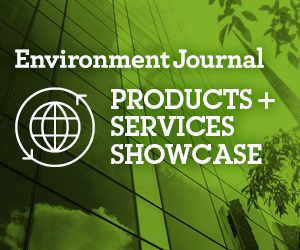 The event will also mark the launch of several Forum initiatives including efforts to accelerate the race to net-zero emissions, ensure the economic opportunity of nature-positive solutions, create cyber resilience, strengthen global value chains, build economies in fragile markets through humanitarian investing, bridge the vaccine manufacturing gap and use data solutions to prepare for the next pandemic.
"Everyone hopes that in 2022 the COVID-19 pandemic, and the crises that accompanied it, will finally begin to recede," said Klaus Schwab, founder and executive chairman of the World Economic Forum. "But major global challenges await us, from climate change to rebuilding trust and social cohesion. To address them, leaders will need to adopt new models, look long term, renew cooperation and act systemically. The Davos Agenda 2022 is the starting point for the dialogue needed for global cooperation in 2022."
Klaus Schwab, founder and executive chairman of the World Economic Forum.
Reports focused on environment:
The New Nature Economy: Report on how China's nature-positive transition to business solutions is not just good for the environment but also makes a strong economic case.
BiodiverCities by 2030: This report provides a vision for cities of the future and the needed systemic shifts to develop BiodiverCities that place nature at the heart of decision-making and infrastructure investments.
Presentations focused on environment related issues:
Learn more about the programme and view sessions live and on demand.
Featured images credit: World Economic Forum.