More than 33,000 delegates from over 200 countries around the world have come together to discuss climate action at the 2022 United Nations Climate Change Conference, more commonly referred to as COP27. This year, the 27th global summit takes place in Sharm El-Sheikh, in Egypt from November 6 to 18.
The Intergovernmental Panel on Climate Change (IPCC) provides the credible science and the successive COP decisions set out collective governmental actions that resonate globally. Recent IPCC reports have highlighted the gravity of the climate crisis and the need for immediate and sustained political will, impactful action, and effective cooperation.
Building on the momentum of COP26, this COP seeks to further enhance the scope of deliverables across the climate action agenda. It's one thing to talk the talk about the policies but it's another level of effort to walk the walk.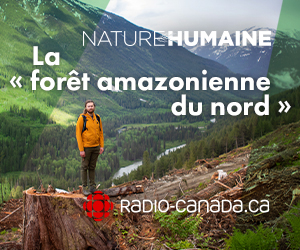 Canadian presence at COP27
COP27 marks the first time in several years that Canada has a national pavilion as part of its presence at the annual climate discussions. The pavilion provides Canada a forum for hosting formal discussions on its climate commitments and the services and technologies provided by Canadian companies. With COP15 (UN Biodiversity Conference) happening one month later in Montreal, Quebec, it will also open discussions on the importance of biodiversity as part of the larger conversation on climate change.
In 2021, when global leaders met at COP26 to discuss our global climate future, Canada made significant commitments to emissions reductions. Canada committed to capping oil and gas (O&G) emissions at the scale and pace needed to reach net-zero by 2050 and signed the Global Methane pledge which aims to reduce methane emissions from the O&G sector by 75 per cent by 2030 from 2012 levels. Canada also joined several other countries in endorsing several commitments aimed at ending deforestation and advancing sustainable land use.
The commitments made by Canada at COP26 were followed by several actions taken during the 12 months that followed. The pledge to reduce emissions from the oil and gas sector has been a particular focus for Canada and was central to the updated 2030 Emissions Reduction Plan. The government is now developing legislation which intends to bring its pledges to life.
The federal government has also begun efforts to decarbonize the electricity grid, releasing a discussion paper on a Clean Electricity Standard to achieve a net-zero emissions grid by 2035. At COP26, the UK presidency reiterated the imperative that the adaptation gap must be closed. Since then, Canada has committed to support adaptation efforts globally and at home, through the five-year (2021-2026) $5.3 billion international climate finance commitment, and advanced progress on the long-awaited National Adaptation Strategy, which is set to launch around COP27.
One of the companies representing Canada at COP27 is WSP, the leading environmental consulting company in Canada.
Nearing the end of week one, Environment Journal engaged with WSP experts Olivier Joyal, executive vice president of strategy and execution for Earth & Environment, and Laurence Blandford, vice president of Strategy Consulting, Climate Change and ESG, at the Canadian pavilion. Here's what they had to say about their COP27 experience so far.
WSP's Olivier Joyal, Executive Vice President of Strategy and Execution for Earth & Environment, and Laurence Blandford, Vice President of Strategy Consulting, Climate Change and ESG.
United Nations Secretary-General António Guterres and Chair of the High-Level Net Zero Commitments Group Catherine McKenna (former Canadian federal environment minister) are blowing the whistle on corporations to start walking the talk on their net-zero promises. What are your thoughts on their Integrity Matters report and how are you helping WSP clients to fulfil their commitments and avoid greenwashing?
LB: This issue is an important one. Catherine Mckenna has been working hard and has a strong personal commitment to help mobilize actors beyond government. WSP just signed a declaration sponsored by Corporate Knights around climate policy engagement which outlines how industry leaders in the movement to decarbonize the economy will support ambitious action to close the "say–do gap" on countries' emission reductions.
WSP also had its science-based target approved for its commitment to net-zero, supported by science-based greenhouse gas (GHG) emissions reduction targets, which had been approved by the Science Based Target initiative (SBTi), and have now received approval for our net-zero target under the SBTi's new Net-Zero Standard.  So WSP is talking the talk and walking the walk. It's easier said than done so we're very much working with our clients to not only help them set those science-based targets but also thinking through what that means in terms of their operations, their strategy and the actions they can be taking to make those actions real. And that's about good measurement, good planning, and good follow-through.
OJ: I'd also like to emphasize the importance of measurement. I attended a great workshop earlier this week on measurement and how reporting accuracy enable us to be careful about greenwashing. If it's not measured well, then it's not managed well. We need to have clear standards and clear intentions. There are a lot of discussions about this issue on the floor at COP this year. This is where WSP can play a huge role via our contingent of professionals and this is where we can make a great impact in the future.
How exactly do you see Canadian cleantech and environmental consulting services coming into play more here at home and on a global scale, with regard to climate adaptation consulting and clean energy in meeting COP commitments?
LB: At WSP one of the things that we bring to the table that some others don't is that we can do the upfront assessment, but we can also undertake the implementation on the ground, working with our partners to bring the solutions forward. And we're not alone. There are lots of great companies and expertise represented at the Canadian pavilion.
OJ: With regard to the clean energy sector, there has been a drastic shift in the discussions since Glasgow. We've moved from talking about green energy and hydrogen to also taking into account the situation in the Ukraine, so we're also talking about energy security and sovereignty.
LB: One of the ways Canadians can provide expertise with the rest of the world is with regard to the forestry sector. WSP is partnering with Public Sector Pension Investment Board (PSP Investments), one of Canada's largest pension investment managers, to conduct a detailed climate analysis of its Global Natural Resources portfolio. The analysis, which will be conducted alongside PSP Investments' local operating partners, covers more than three million hectares of farmland and timberland on more than 400 individual properties, across six countries.
Speaking of key investments, financial support is the cornerstone for implementing climate actions and scaling up ambition. While leaders are coming together to address several elements of the climate finance ecosystem, critics are saying this will be more of a procedural COP and less of a strategic one. Do you have any insight into which deals will actually get closed?
LB: It's too early to tell – the first week of negotiations is generally more technical and the second week of negotiations is generally more political with decision making. This year hopefully will be a good outcome. Will there be major new announcements? Time will tell.
Finance is important. Canada and Germany recently put out an update on the US$100 billion Climate Finance Delivery Plan that's in progress. We're working with clients to help build investment vehicles to help drive impact and promote investment in developing countries and how it supports their Nationally Determined Contributions. This requires governments to put money on the table I'm hopeful but the buzz is unsure at this point.
OJ: On the floor there are emerging discussions underway with government agencies, policy makers, insurance companies, so we have to focus on the positive.
LB: Yes, what is so amazing is how many other actors are here at the table, actively looking to find solutions, make deals, drive investment, and share technologies. I haven't seen this before. There's an unprecedented scale of activity.
OJ: Agreed. For me it's about bringing 220 countries together, dealing with the same issues and aiming for the same outcome. But we also need to identify how an organization like WSP can be part of the pipeline of innovation where we can really influence the outcome of the future.
We've been having so many great conversations and meetings, and we appreciate the support of the federal government and Quebec government for providing the pavilion for the Canadian team. It's convenient to have a meeting place and a central spot for those who want to talk with Canadians.
For further information about WSP at COP27, visit:
https://www.wsp.com/en-ca/campaigns/cop27
Itinerary for Canada's Minister of Environment and Climate Change for remainder of COP27:
https://www.canada.ca/en/environment-climate-change/news/2022/11/itinerary-for-canadas-minister-of-environment-and-climate-change-for-remainder-of-cop27.html
Featured image credit: UNEP