The Government of Canada has set a national goal of reaching net-zero emissions across all sectors by 2050. Achieving our climate goals is going to require a combination of solutions. Which begs the question: what is the real potential for Canada's renewable energy infrastructure? Multi-stakeholder associations such as the Canadian Renewable Energy Association (CanRea) are working on the answers.
According to Natural Resources Canada, in the power sector, hydroelectric generation made up 60 per cent of the nation's output in 2018, while fossil fuel generation accounted for 18 per cent of the total. Nuclear and non-hydro renewables made up 15 per cent and 7 per cent, respectively.
Funding of approximately $1 billion has been earmarked to support the federal government's climate change mitigation plan that will be spread over a number of emerging technologies. So there's a momentum for clean energy and renewable energy systems to set the stage for a real transformation of the market.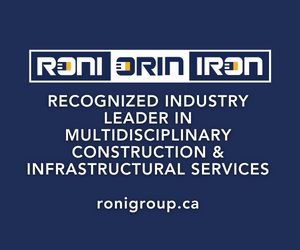 Leading environmental and energy experts assembled recently for the latest information on operating Canada's emerging wind, solar, and energy-storage sites at the CanREA inaugural Operations Summit.
More than 250 industry representatives attended the two-day virtual summit to take a deep dive into the innovative and practical work happening on the ground to deliver on Canada's climate commitments.
"Operations professionals are the people who project developers come to when they want to know if a dream concept is both possible and practical," said Phil McKay, senior director of operations at CanREA. "This is the conference that answers the question: what is possible? And not just right now, but five to ten years from now: what is coming down the pipeline for the engineering marvel that is our industry?"
Speakers shared a look back at 2020 while focusing on the path ahead, sharing unique stories of how they navigated this challenging year and presenting important insights on the most significant operations and maintenance (O&M) trends developing in Canada.
"Over the next five years, we will see massive innovation in the O&M space in Canada. It will be unlike anything we've seen before," said Robert Hornung, president and CEO of CanREA. "Our members are already pushing the boundaries of what technology can do, but as wind, solar and storage come together to accelerate a decarbonized grid, we will seize the opportunity to bring it to the next level."
CanREA is working to ensure Canada represents the apex of best practices, standards, and innovations for health and safety, workforce development, grid integration, supply chain logistics, data management, decommissioning, climate responsibility and more.
For example, CanREA is already collaborating with the Canadian government to develop sophisticated security practices, some of which were explored in the session on "Critical Infrastructure Protection," in which Natural Resources Canada's Assistant Deputy Minister for the Low Carbon Energy Sector, Mollie Johnson, addressed specific threats and opportunities affecting the security of Canada's electricity-system infrastructure, and outlined how Canada is responding to them.
The scope of change is vast, and the federal government wants to make sure renewables technologies, including wind, solar and storage, get access to the funds they need to progress. But what is the ideal combination?
"In that sort of question of prioritization — what wins and what doesn't — I think we are just looking for the solutions that are going to work on scale across Canada," Johnson told the conference. "The flipside of that is, we're also trying to understand from the experience that you folks are having, are there barriers and what are those barriers and what are those things that are preventing us from being able to bring power and clean power online, and then how do we clear those."
Johnson said the government needs to identify stumbling blocks that impede renewables deployments. "From a very practical perspective, what are they, how do we get rid of them and how do we move forward," she said. "Because three decades is not a lot of time to get from where we are to where we want to be."
"Continuous improvement in the operations and maintenance of renewable energy assets is vital to the long-term success of this industry," said Paul van der Weg, managing director at Siemens Gamesa Renewable Energy.
For further information on CanRea, click here.